stories
I liked playing with my toy Texaco station.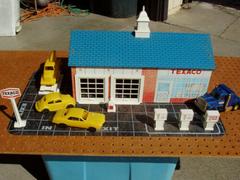 We weren't able to take it when we moved to Chattanooga.

I helped make a commercial with Mr. Sulu.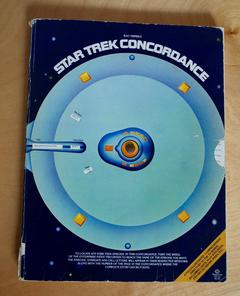 The city bus company was making a commercial starring Mr. Sulu from Star Trek, and would we like to come down to the studio and watch and maybe help out?

We played Fox and Hounds at Scout meeting and never found the fox. The rumor was that he hid in an open grave but I think the real answer was different.

I was in a band called Dial A Miracle.

We went through so many drummers.

I got in a fight outside Pizza Caesar and spent the night in the hospital.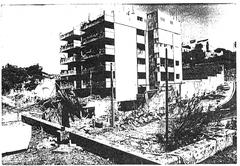 Very hard to recreate the date on this event.

I worked at Taco Casa in Eastgate Mall.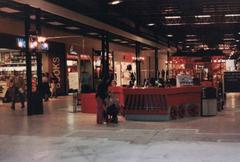 I got the job the day I graduated high school.

I tried to strangle my roommate while sleepwalking. Date approximate.

I looked at a pedestrian's food for too long.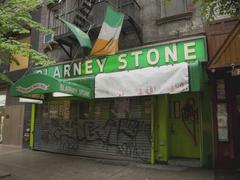 I looked at a pedestrian's food for too long.

We attempted to silkscreen the Hi-Balls record sleeve.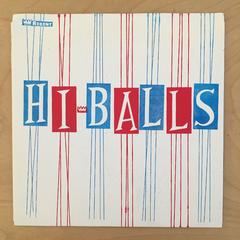 We tried making the Hi-Balls 7" with a rudimentary silkscreen apparatus. (A Speedball kit.) It didn't work out.

Betty came to live with me.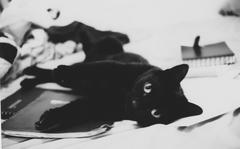 Let me tell you how I got this cat.

I saw On The Town.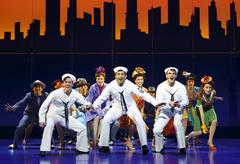 I also took a little trip to Mars.

I sang to a cat named Tamayo.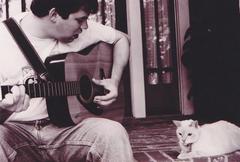 We were housesitting on my first visit to New Orleans.

The Innuendos first date recording with Mitro.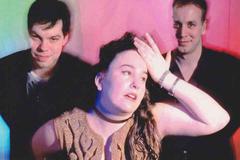 We recorded down in the basement.

I saw ZZ Top.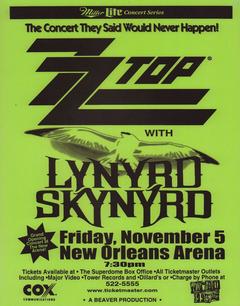 I learned about my new boss as well.

I saw Betty Wright at Jazz Fest and got blown away.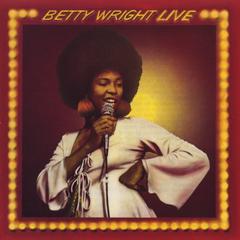 I'm writing this on May 11, 2020, having just heard the news that Betty Wright has passed at the age of 66. I saw Betty Wright at Jazz Fest on May 7, 2000. It was one of the best shows I ever saw.

Dirty Knives played Rock n Bock with Lowerline.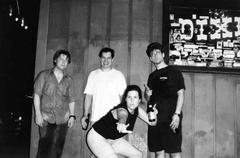 We got to this lonely place and Dan said "This is like being on tour in North Dakota."

Dirty Knives played the Bayou in Baton Rouge with Rigid and Ouroboros.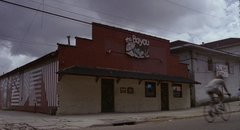 Dirty Knives played Tasty World in Athens.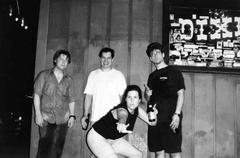 It was just two days after 9/11.

Dirty Knives played Pilot Light in Knoxville.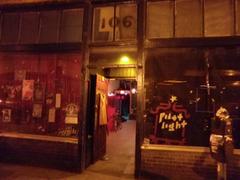 We went to Dallas for Shannon and Tom's wedding.
All-Night Movers started a Southern tour.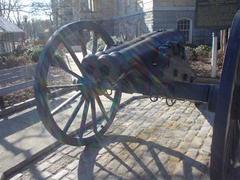 We started in Athens but we didn't actually play there.

Ka-Nives and All-Night Movers played at Cafe Cottage in Lafayette, Louisiana.
This was our first time meeting the Ka-Nives. The club was a coffee shop but they paid us in beer (Killian's Red).

I went to Gretna Fest and saw two favorite acts on the same day.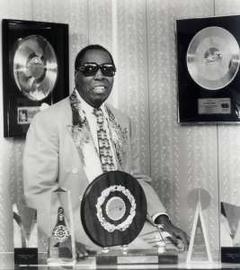 It was as if they designed this show specifically for me.

The Stacks played The Mermaid Lounge with Bamboo Kids.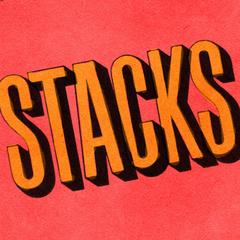 We did an interview on WTUL before the show.

We built columns for MAXIMVS!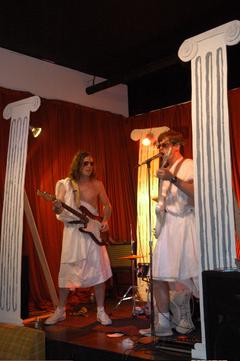 We thought we really needed these.

The Stacks played a party. It turned into a struggle.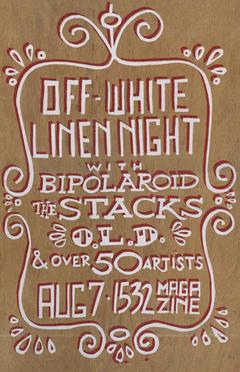 The gig itself wasn't remarkable but the aftermath was.

MAXIMVS! played the Star Bar in Atlanta.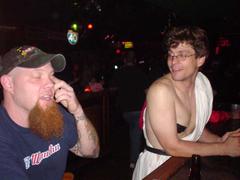 Trey got punched in the face, but it wasn't his fault.

MAXIMVS! played the Cave in Chapel Hill, North Carolina.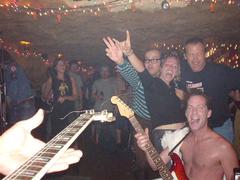 Part of a big fun fest called Blackbeard's Lost Weekend.

The Stacks played Sluggo's in Pensacola.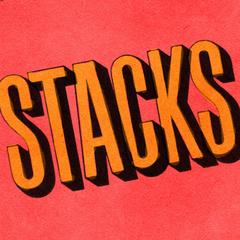 I sort of made an ass of myself.

I met Gina Phillips at a party at the Truck Farm. We met under amusing circumstances.

I worked at a law firm with miserable people.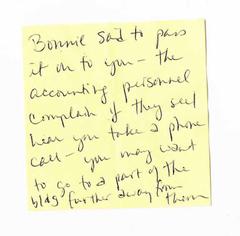 It was miserable. I made it a little bit fun though.

I went to Union Pool for New Year's and met Hannibal.
Jimmy and The Wolfpack played Black Betty on Al's birthday.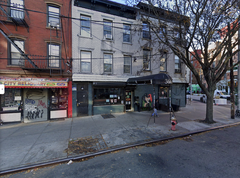 We had to go on late so some weak indie rock band could play. That was a bad idea on the club's part.

I saw Archie Bell at McCarren Pool.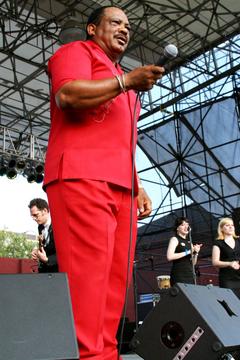 Great show. He talked to Kool-Aid.

Jimmy and The Wolfpack played at Lucky Cat on Grand Street.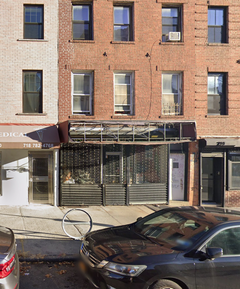 I'm sure the show was fine, but listen to this other story I have about this place.

I got in a fight with Batman on my birthday.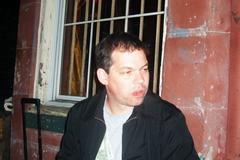 I didn't win.

Went to Slade and Amara's wedding, and DJed the reception.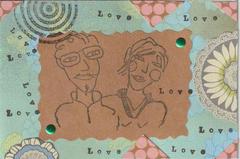 The whole thing was somewhat interrupted by what you might call a flash flood.

I moved out of 181 Irving Avenue.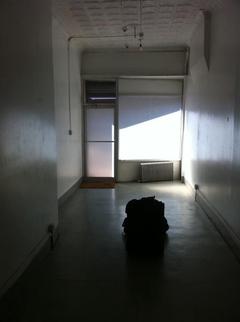 I paid a guy to help me move and he stole my house key.

I did a man on the street interview for The New York Times about Bill Cosby.

I thought the interviewer was trying to get info out of me to steal my identity.

Check out this crazy amp I bought.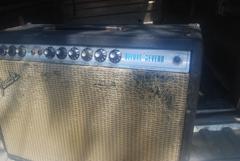 A lunch hour disaster was averted.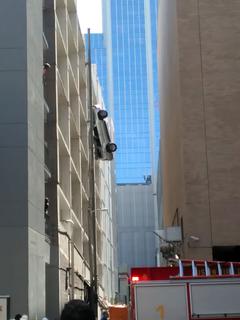 I was walking down 6th Street in Austin one lunch hour when I saw a group of people with cameras out, looking up.

Goldie's radiator blew up near Poplarville, Mississippi.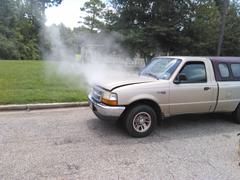 I still made it to my mom's the same day, just about eight hours late.

I took a picture of a pickle.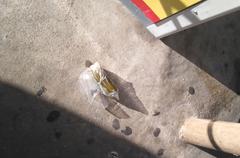 I took a picture of a pickle on the pavement, with unintended consequences.

Gina and I went to a dog track to watch the Kentucky Derby in Birmingham.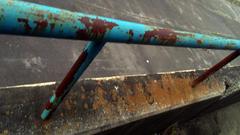 The Kentucky Derby fell on the day we were there and we went to the city dog track to watch it.

I listened to Before The Next Teardrop Falls.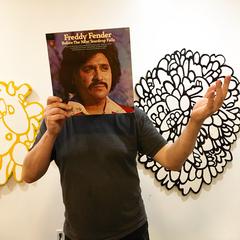 Once when I was a teenager, maybe fifteen, I answered the phone. It was my mom's mother, Grandma Vada. She asked me a question.

Technicolor Gina.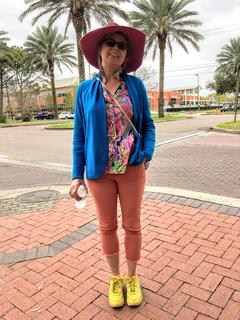 Pretty typical palette.

Hot legs Buddy.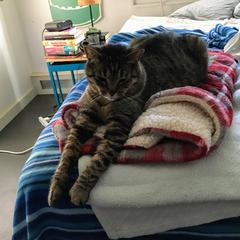 He's an enormous cat.

A mystery is solved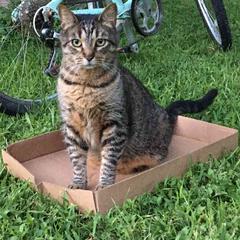 My neighbor's odd behavior is explained, but it's more than that.

Trey and I went to Riceville, Tennessee, and stopped a couple places on the way.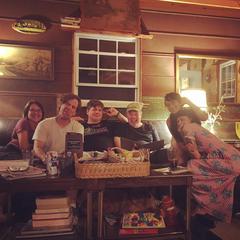 We went to Ankar's, which had barely changed since 1985.

I lost my leaf.

I got some dwarf bottlebrush shrubs for Gina.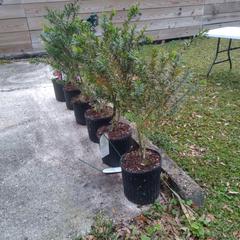 The lady who sold them looked at me like I was too dumb to care for a plant.