I liked playing with my toy Texaco station.
. Day .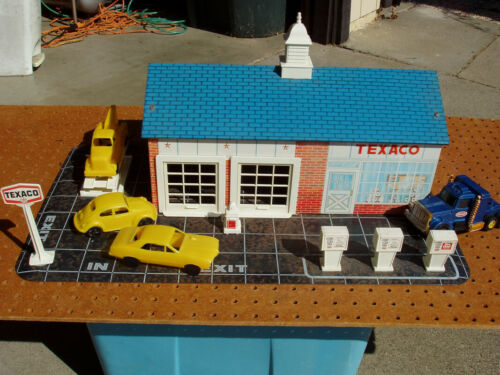 I guess I got a toy Texaco station like this one (picture snagged from ebay or somewhere) for Christmas or my birthday. I really liked it aa lot. When we moved from Knoxville to Chattanooga, we didn't have room to take it with us (a likely story!) and I left it behind in a closet.
The Christmas after we got to Chattanooga, I got another one, but this time with yellow cars, which I actually preferred to the previous red ones. I got to help put it together and that's when I learned the pronunciation of the word "cupola".
toys Knoxville Tennessee Texaco cars Grady cupolas stories date approximate
Previous: September 15, 1972: We lived at 103 Asbury Drive in Chattanooga, Tennessee.