I worked at Taco Casa in Eastgate Mall.
. Day .
When I worked at the taco stand in the mall, there was a Chinese kitchen next to ours. (The kitchens are in the bowels of the mall, out of sight.) They would get big pallets of King Vitaman delivered. They would hit the bags of cereal with a rolling pin, and that's what their sweet-and-sour breading was made of. Very tasty.
The cooks over there also sat on the floor with cutting boards to chop veggies and they had cans of Red, White, and Blue beer going at seven a.m. when I got to work. We ate there all the time.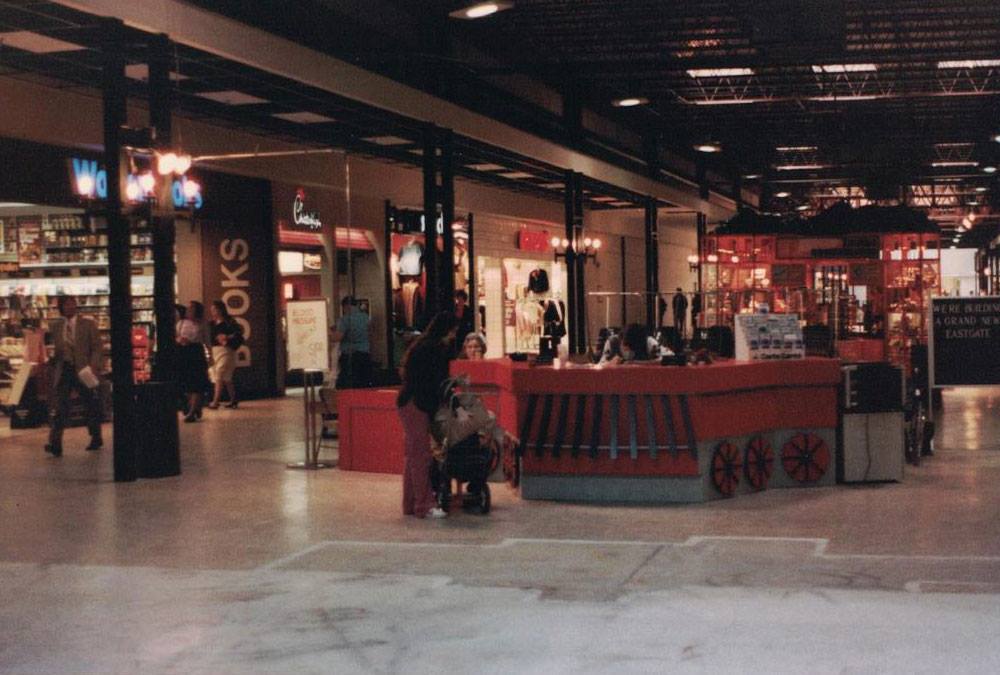 jobs Taco Casa Art Winer Dee Sterling Owen Jodi I. Lauren V. Chattanooga Tennessee stories
Previous: May 1, 1985: Saw Musical Moose and Bend Sinister at the Knights of Columbus Hall.
Next: July 13, 1985: I saw the Black Crowes before they were really the Black Crowes.