Check out this crazy amp I bought.
. Day .
I saw this vintage Deluxe Reverb amplifier advertised on craigslist for $600. They usually go for $1200 and up, so I was interested.
I called the number and the guy said to come look at it. He was eager to sell, so eager that he dropped the price a hundred dollars on the phone, before I'd even seen the thing. He was just two turns away from me, a left on Burnet Road and a right on his street.
I found him in the back of an apartment complex. He was in a shed, the sort of thing an apartment complex would have to store paint and mops and rakes and such, but he was living in there with all that stuff. He had a TV and a bed crammed in there. He had the amp on the bed.
I had brought a guitar, and I asked if I could try it out. He said sure. I played a little while he kept saying kind of unintelligble nonsense about the amp having extra tubes and such. He said it had belonged to a psychedelic band from San Antonio who used it in the early seventies. After I played it for a few minutes, he yanked my cable out of the jack and said "Well, do ya want it or not??"
I decided to take the risk though my trust level in this guy was a little bit low. But I took it hoe, and excitedly started to look it over. And sure enough, it did have an extra tube in there, and an added master volume knob (on the back) and a weird knob that was unmarked, but the higher you turned it, the less midrange you got. (I'm told in was a mid-range attenuator or something.)
It was cool as hell, a great sounding amp, but it stopped working in about the third hour I used it.
(I eventually got it fixed in New Orleans. It weighed eighty pounds and I feared I'd get hurt if I actually tried to use it for gigs. So I sold it to another poor boy for the same $500 I paid for it. I do miss it a little.)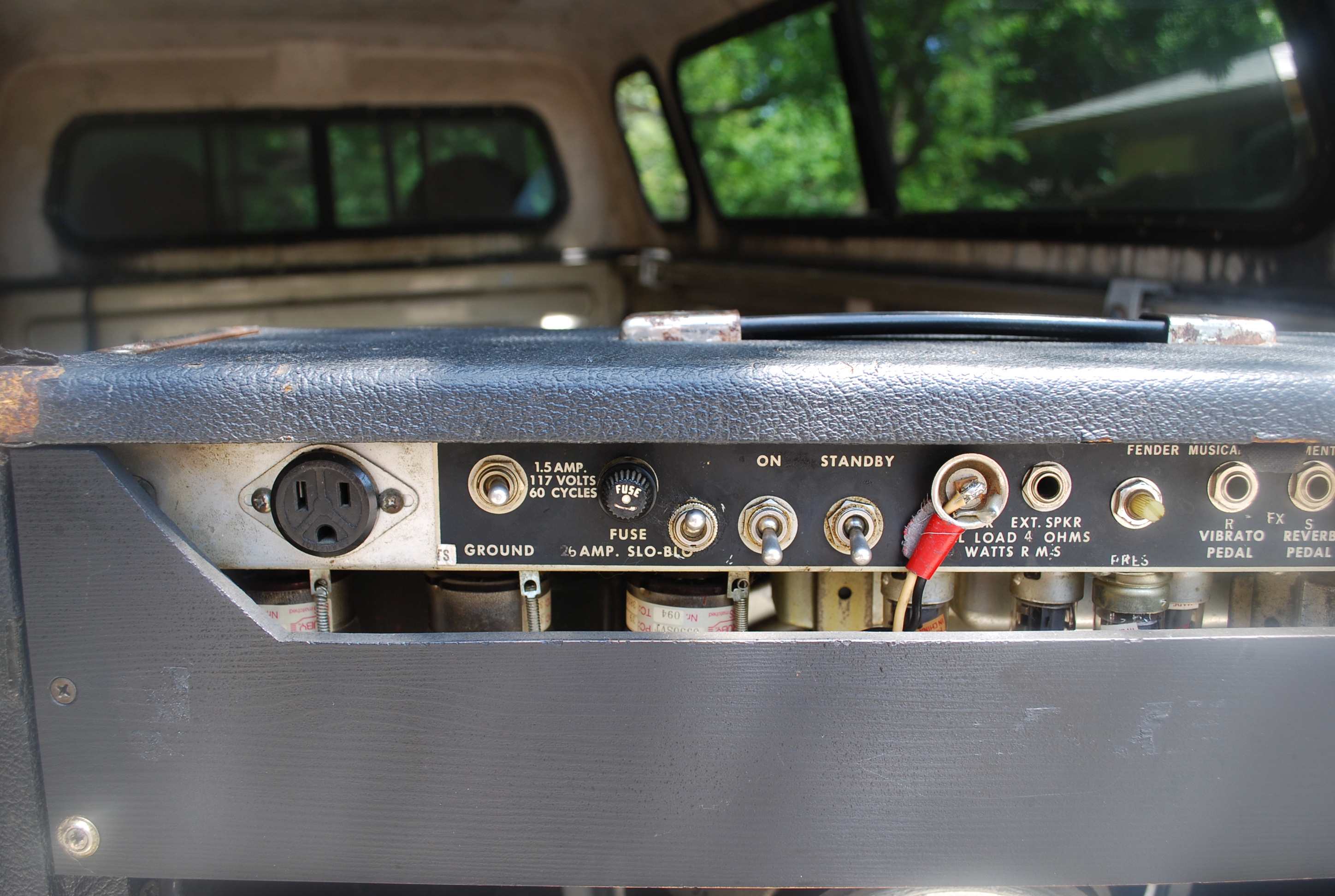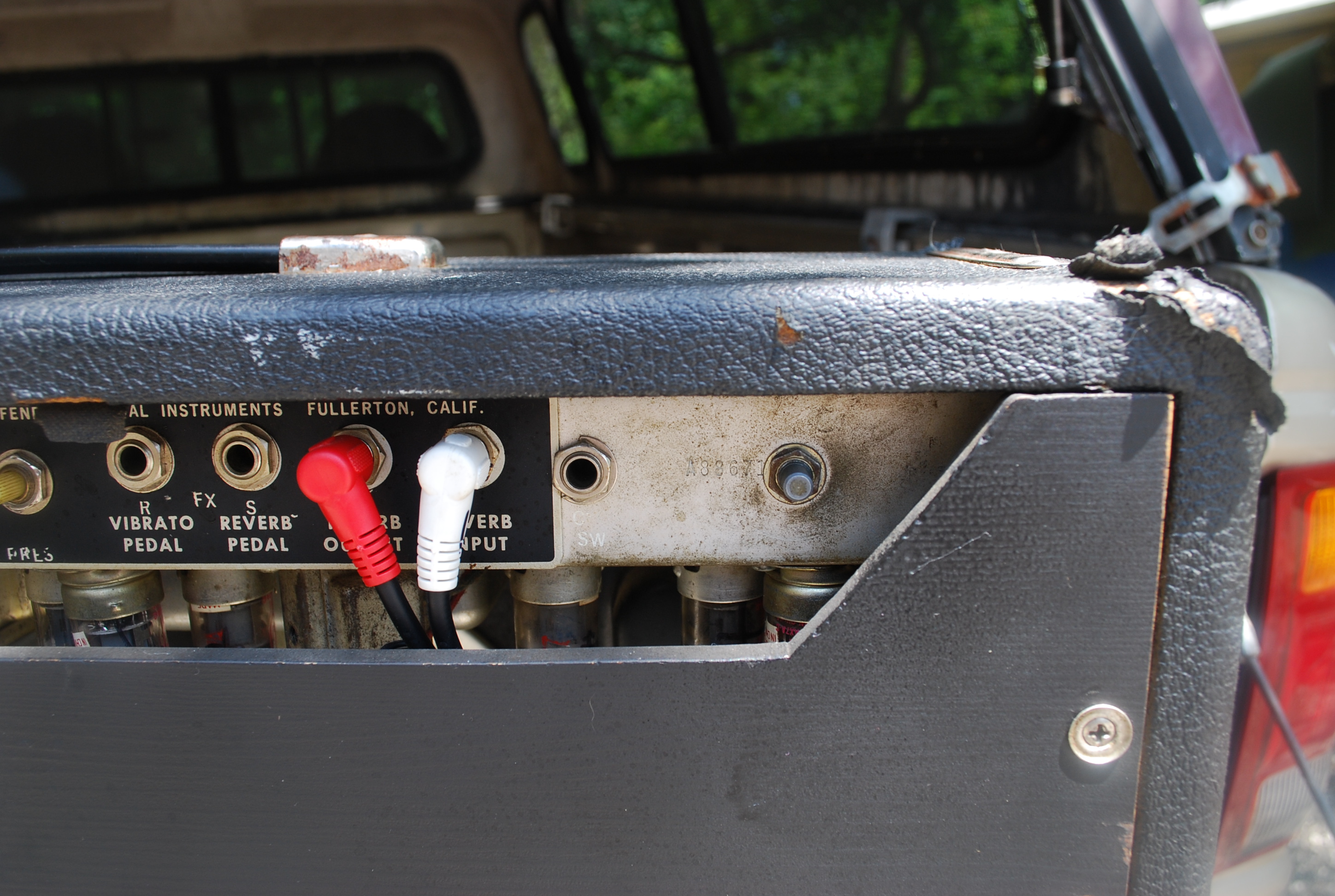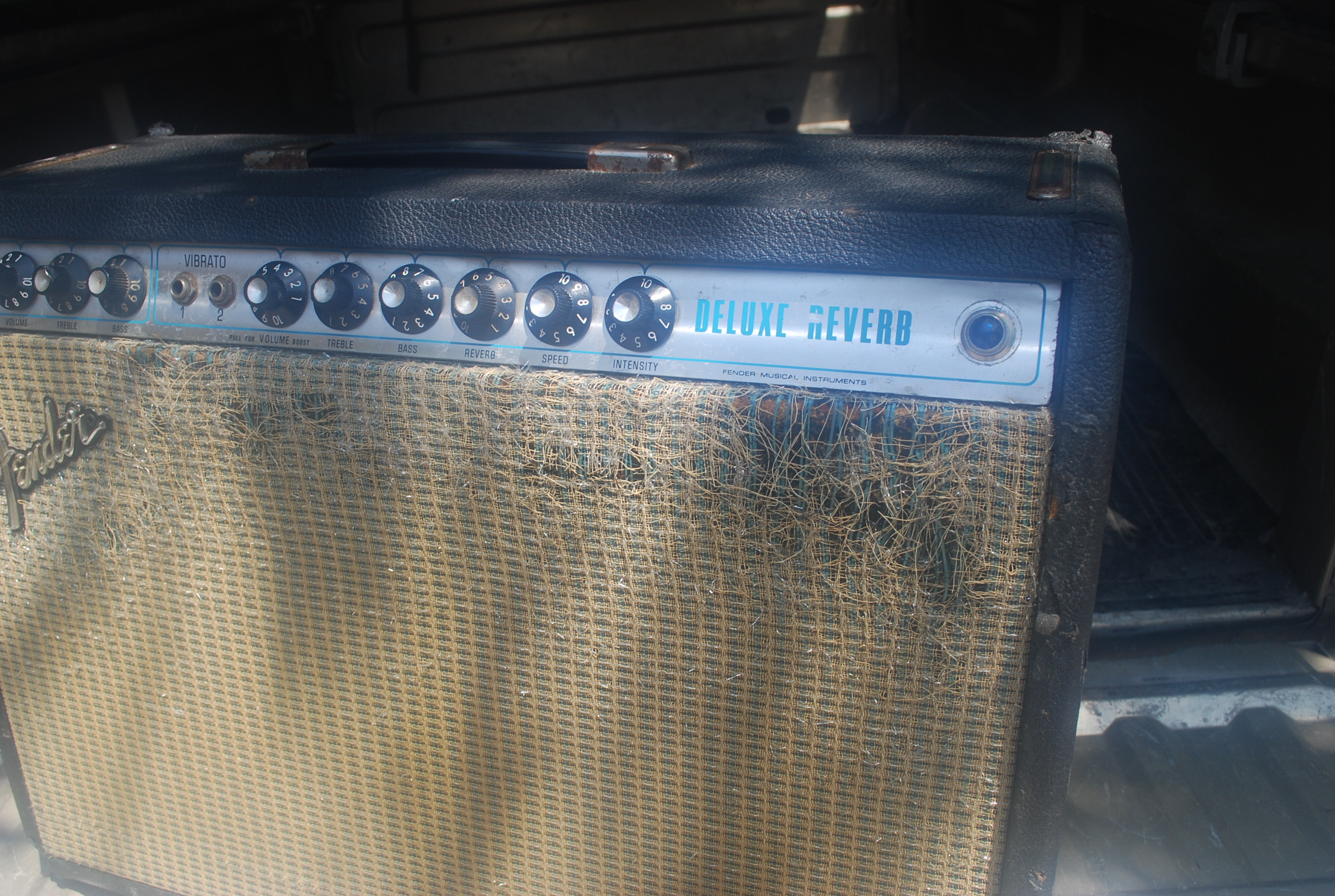 Austin Texas Burnet Road amplifiers Fender stories
Previous: June 5, 2015: Sally scowled.