I sang to a cat named Tamayo.
by David Rhoden. Day .
Some friends of Sara's were getting married and going out of town so they asked us to housesit. That was my first visit to New Orleans. I went crazy buying CDs, there were a lot of CD stores, it places you wouldn't think of like on Tchoupitoulas, and Carrollton. I bought a CD of New Orleans music, then I heard "The Monkey" by Dave Bartholomew on WWOZ. It was my first time hearing it. I looked at my new CD purchase. "Hey, I have this song!"
I also got to sing to this stoic cat, who was named by his painter dad after Rufino Tamayo.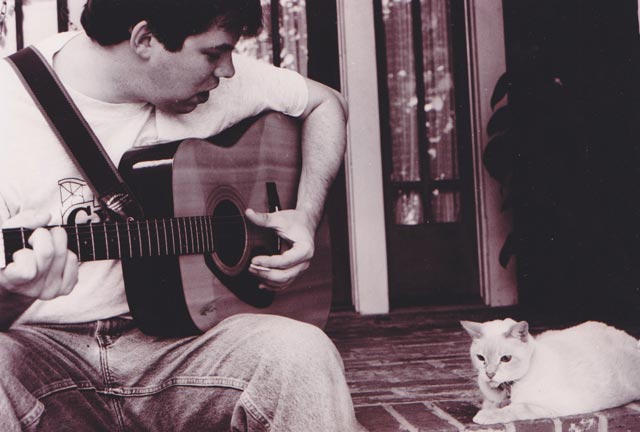 New Orleans cats Tamayo Jeff and Jenny weddings stories Dave Bartholomew