date approximate
Family, 1970.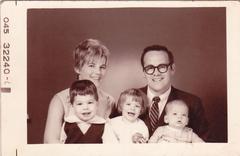 Me, Beverly, and Matt on a bike with our dad, about 1971.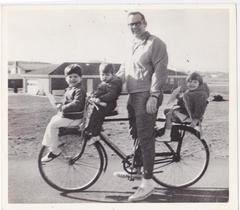 I could use some help with the date. Matt's more than one year old.

We lived at 103 Asbury Drive in Chattanooga, Tennessee.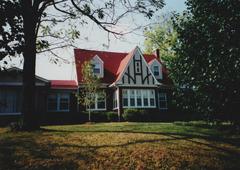 Guessing a date based on the fact that I started school a little after the start of the year.

I liked playing with my toy Texaco station.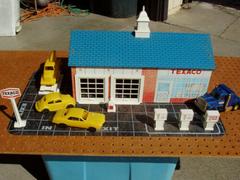 We weren't able to take it when we moved to Chattanooga.

Influences: we got an 8-track tape of folk songs for Christmas.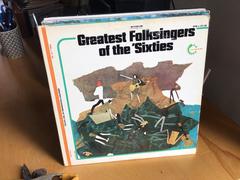 Turns out Folk encompasses a lot of kinds of music.

I got promoted to the sixth grade.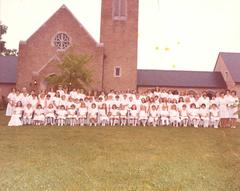 We all had to wear white, and then you have ginger ale with sherbet in it.

I got kicked out of a record store. Definitely worth it though.

We played Fox and Hounds at Scout meeting and never found the fox. The rumor was that he hid in an open grave but I think the real answer was different.

I was in a band called Dial A Miracle.

We went through so many drummers.

Played with a Gene Simmons doll.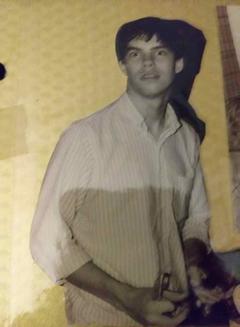 Very unsure of the date of this.

Buncha guys sitting on the couch.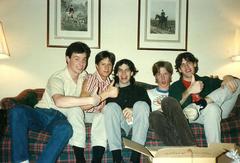 No idea what the occasion was.

Bev's birthday, 1985.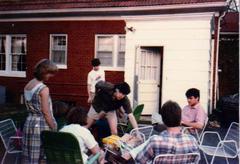 I guess this picture was given to me because my high school hair is on full display.

Saw Musical Moose and Bend Sinister at the Knights of Columbus Hall.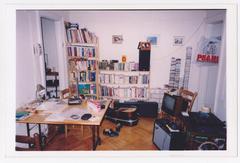 I actually lived like this.

I tried to strangle my roommate while sleepwalking. Date approximate.

Went to Regas with Katie for a birthday.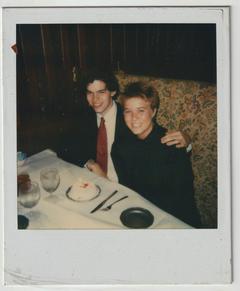 This was supposed to be the fancy place in Knoxville.

Mercyland, Anastasia Screamed and Everything Tool played at Planet Earth, Knoxville.
The year is a guess. My brother and I were in Everything Tool. Mercyland was the out-of-town band. I don't remember meeting them but we had a cassette of their album in the car and we played it a lot.

I checked this War Of The Worlds LP out of the Knox County Library.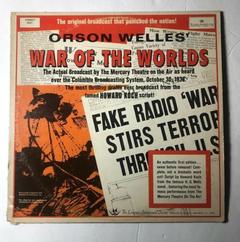 I used to check out lots of records from the Knox County Library in downtown Knoxville.

I saw Fugazi at the Library in Knoxville.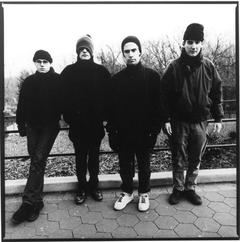 Lotsa hillbilly white supremacists showed up.

We played a show or two in Chattanooga.
I remember this show or these shows but I really wonder when they happened.

My fanzine got reviewed.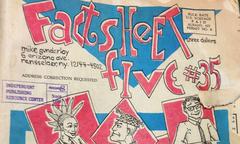 I think everybody who did a fanzine looked forward to seeing these capsule reviews in Factsheet Five.

Snake Oil played Gryphons with Swell.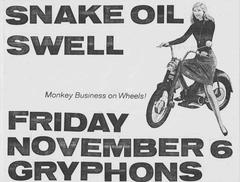 Gryphon's was the laundry where we practiced.

All the pictures I have of my cat Jack.
It was harder to take hundreds of cat pics then.

Two of my bands were on a compilation of Knoxville bands.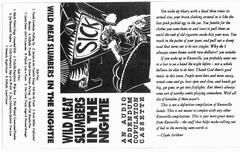 These were the unhip bands of 1992. We were too old!

I looked at a pedestrian's food for too long.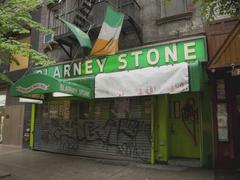 I looked at a pedestrian's food for too long.

Published Bachelor No. 1, issue 1.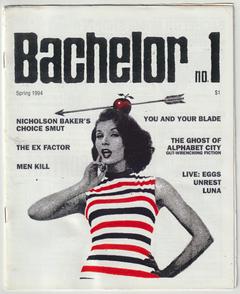 I edited Bachelor No.1 with Brandon Kruse and a bunch of other contributors. Any continued freshness it has comes from Brandon's incredible ink-and-brush (and Zip-a-Tone) illustrations.

I went to Italy. Very unsure of the date though.

Published Bachelor No. 1, issue 2.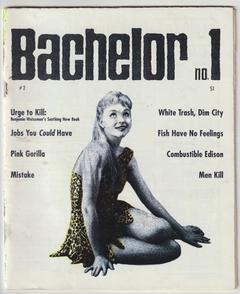 This, as you may have guessed, was our second issue.

I went to Central Park in the fall.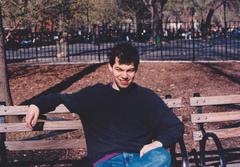 Date very approximate.

Published Bachelor No. 1, issue 3.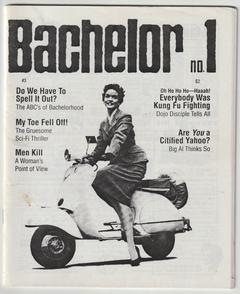 As with almost all fanzines, the third time's the charm.

We used to go to this cabin in Callicoon, New York.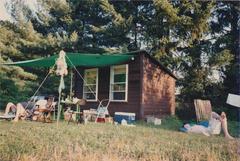 It had an outhouse, very rustic, but was actually in somebody's side yard.

Hi-Balls did a photo shoot.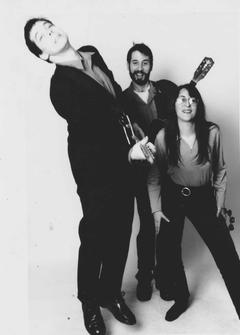 When they bring out the white seamless, you've made it.

The Hi-Balls record got reviewed in some magazines.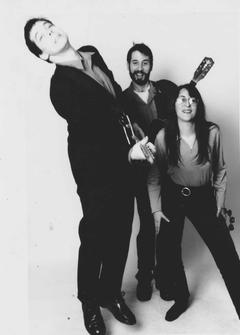 Maximum Rock and Roll thought it was great.

I lived at 532 Pacific Street, Brooklyn.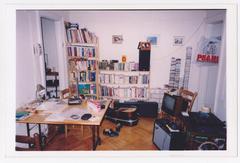 I actually lived like this.

Went to a party some time in the Nineties.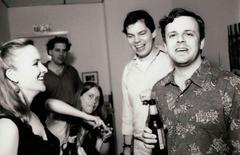 I remember this event.

sara took a bunch of Polaroids at a Hallowe'en party.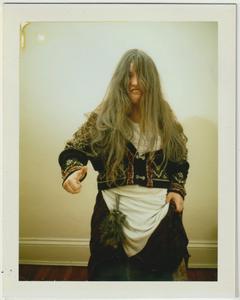 I played an open mic at Checkpoint Charlie.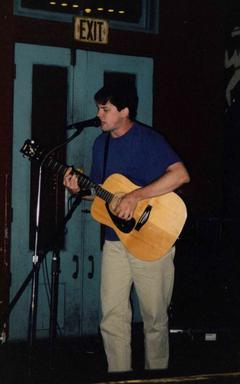 This was my first visit to New Orleans.

I painted a figure study.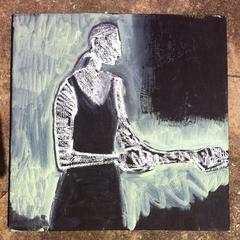 I painted a female figure on paper.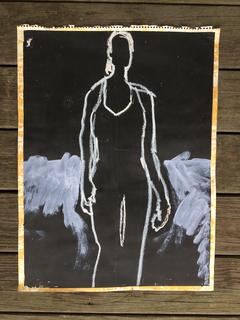 The model for this was in a J. Crew catalog, if I remember correctly.

Betty got on my shoulder.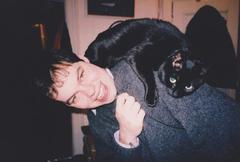 Date very approximate.

Dirty Knives played Rock n Bock with Lowerline.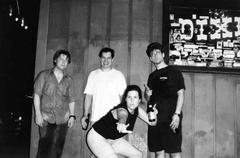 We got to this lonely place and Dan said "This is like being on tour in North Dakota."

I interviewed for the job of running the Offbeat magazine web site.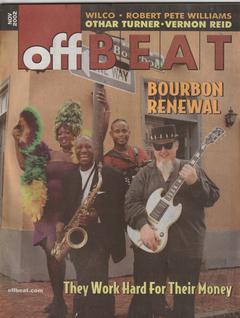 It was one of the least worthwhile job interviews I've been on.

Dirty Knives played Dixie Taverne again.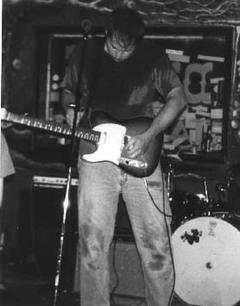 The venue was un-airconditioned.

All-Night Movers played at Jeff Pounds' house.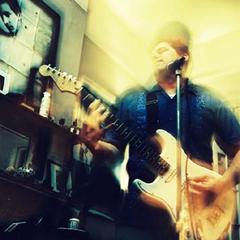 Jeff made crawfish etouffée.

I got interviewed by Bunny Matthews for Offbeat.
I don't think the managing editor was too thrilled.

Red Hot.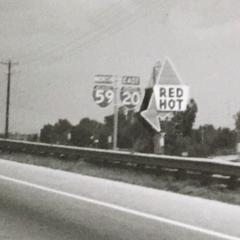 We start a ritual regarding a sign in Laurel, Mississippi.

We went to Picayune, Mississippi for a bonfire.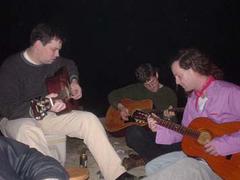 We played guitars.

Stacks played One-Eyed Jacks with Doctor-a-Go-Go and Pocket Foxx.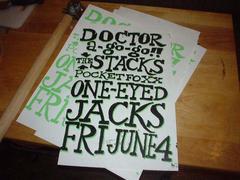 Got out my black and green inks.

MAXIMVS! played the Circle Bar.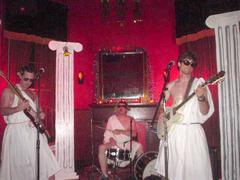 Not sure who took all these.

The Stacks played at Dr. Cliff Davis's garage.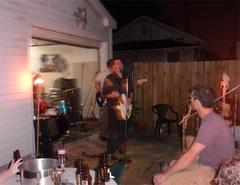 I think this was the first time playing the garage.

The Stacks played at Dr. Cliff Davis's garage again.
The second of a couple of excellent garage shows.

I saw Lauren Ambrose and Oscar Isaac in Romeo and Juliet at Shakespeare In The Park.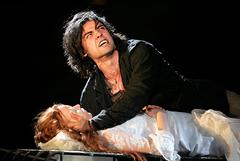 Date approximate.

Walked on the levee with Rosa.
I wonder about the date on this though.

I played drums for one show with Olaf and The Siberians.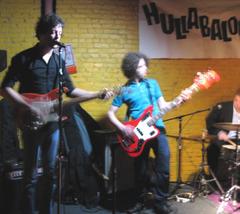 I'm not sure about the date on this.

Jimmy and The Wolfpack played the Orange Bear in downtown Manhattan.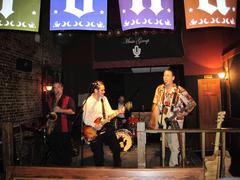 I ate at this shady food cart all the time.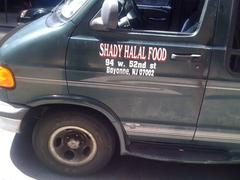 Friendly service, delicious gyros.

Sailed and failed at the regatta again.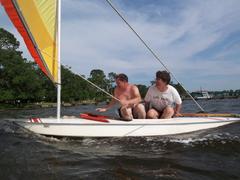 Trey is a good sport to keep sailing with me.

I saw the Hall Monitors.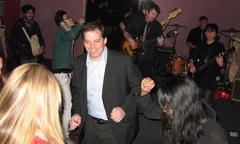 Absolutely loved this band as a band and as people.

I bought my truck, Goldie.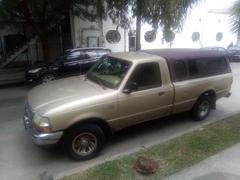 A 1999 Ford Ranger.

The Stacks played the Saturn Bar on this date, I think.