Bev's birthday, 1985.
by David Rhoden. Day .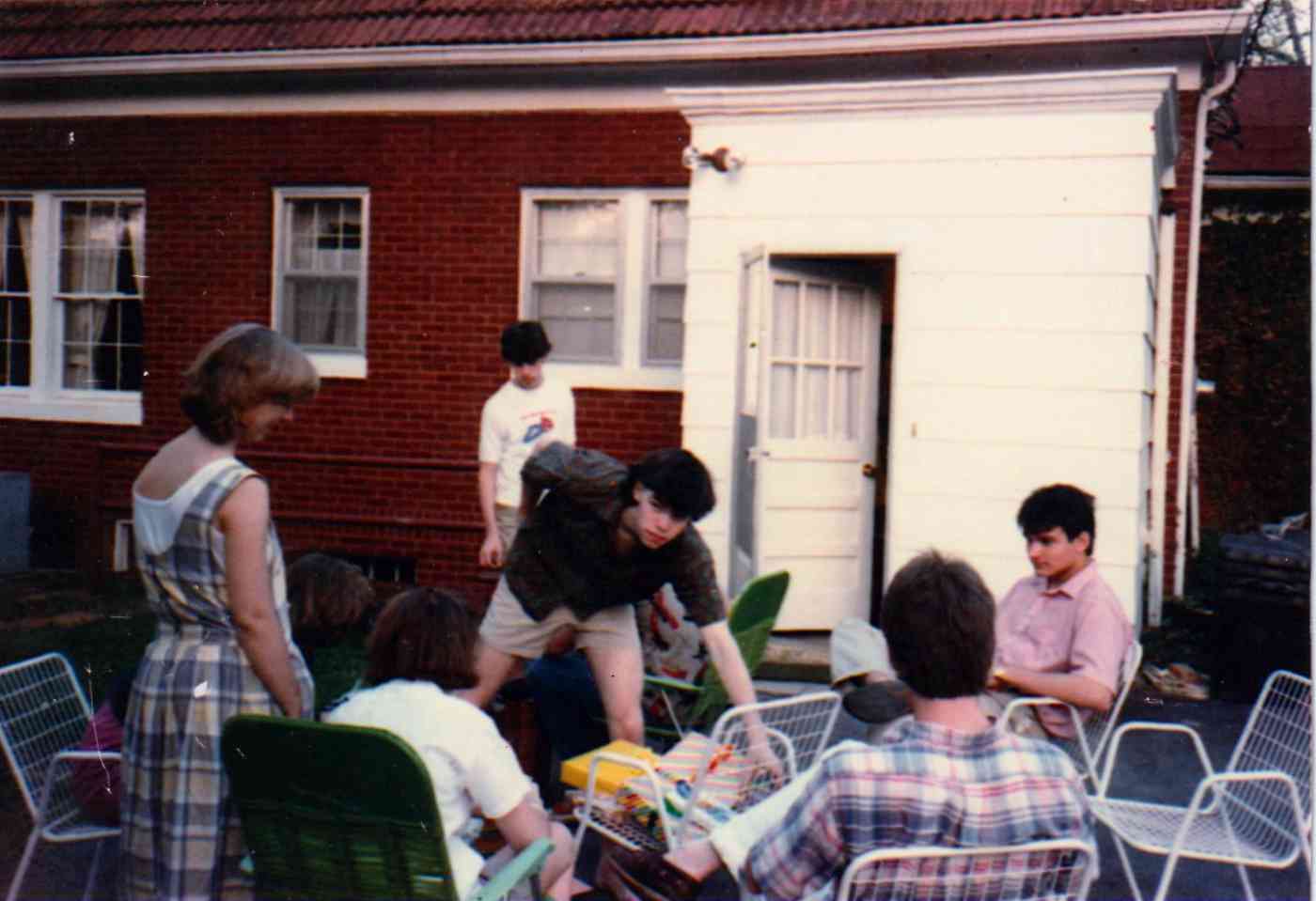 I guess this picture was given to me because my high school hair is on full display. I'm not actually understanding what year this was though. I think it's dated on the back, but maybe that date is wrong. I think if it were 1986, I would have been at college in Massachusetts. This must be 1985.