I got promoted to the sixth grade.
. Day .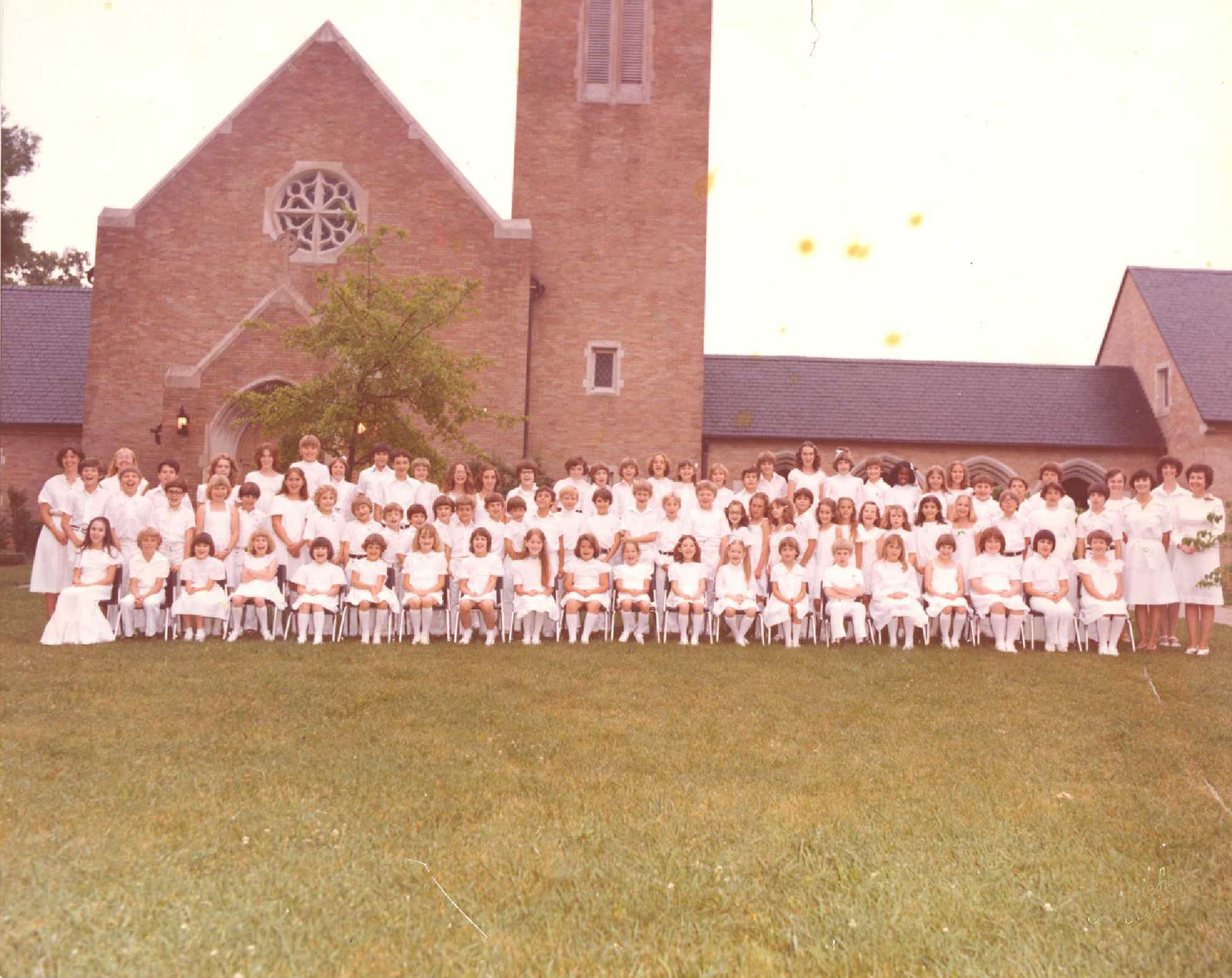 Our eleentary school had "Promotion" instead of calling it graduation. I think this picture is from my sixth grade promotion (which would equal graduation) but the date is approximate.
It was a short ceremony in the church and then you went to the courtyard and had ginger ale with lime sherbet in it.
school St. Nicholas School Chattanooga Tennessee date approximate
Previous: March 2, 1979: Kicks, Atoms Win In CYF.
Next: May 17, 1980: I saw Public Image Limited on American Bandstand.