Gina

I met Gina Phillips at a party at the Truck Farm. We met under amusing circumstances.

I went with Gina to see Cool Ghouls at Poor Boys'.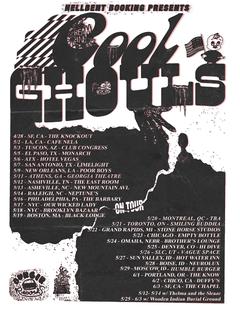 It was a school night but I'm glad I went anyway.

I took a picture of Gina holding her dog Daisy.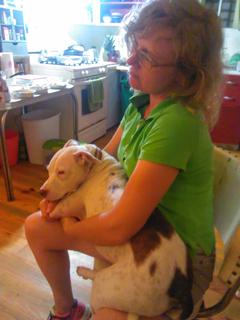 Sketched Daisy, sitting on the couch with me.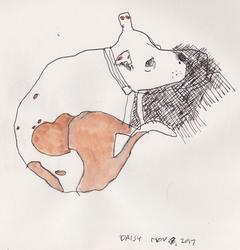 Daisy is a skinny little pit bull Gina found on the levee.

The Stacks played Sister Street Stage for the first time, before we named it that.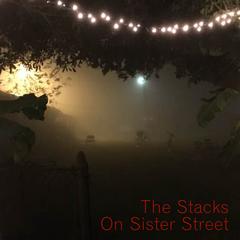 It was cold and the people that were there stayed around the fire.

I costumed for Mardi Gras 2018.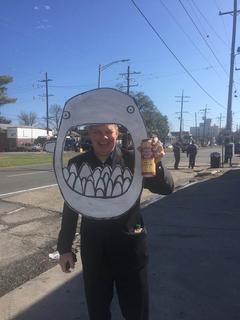 I forgot to try hard.

Holy Cross Neighborhood Association.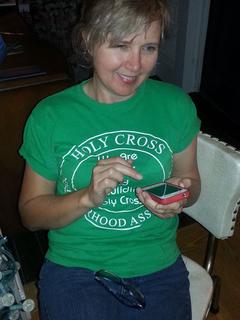 This Holy Cross Neighborhood Association t-shirt has had a long run.

Went with Gina up on the levee.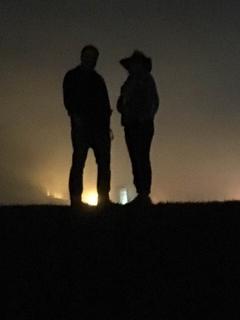 Just silhouettes, but you can tell who it is.

Gina made a little bonfire.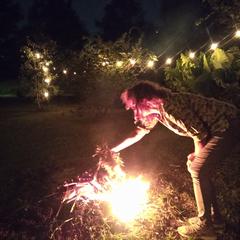 Gina's work tent failed in a storm.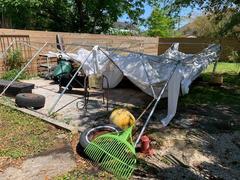 Gina has this wedding tent to work under but maybe it wasn't meant to stay up in real bad weather.

Gina and I went to a dog track to watch the Kentucky Derby in Birmingham.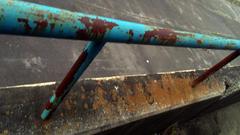 The Kentucky Derby fell on the day we were there and we went to the city dog track to watch it.

Sally investigated zinnias from our garden.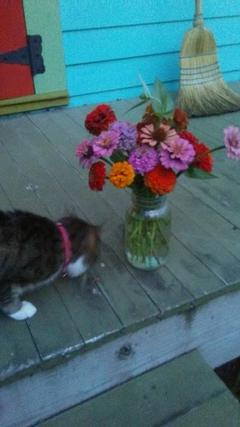 Gina asked me to plant these.

I attended Mardi Gras 2019, probably my last.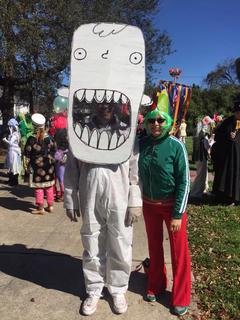 This was probably my last Mardi Gras.

Funnin' around with Gina.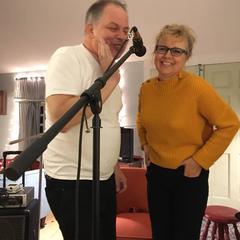 Had a happy bonfire at Gina's.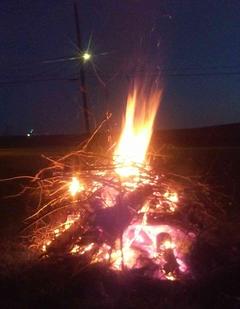 Sorry if there are too many pictures of fires with no people on here.

Went to Kukhnya with Gina, Trey, and Becca.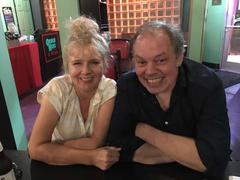 A night out with Trey and Becca.

I went to Chattanooga for Thanksgiving.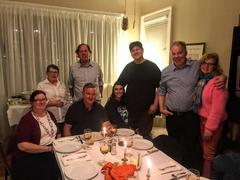 Joanne is the one taking the picture.

A walk by the Mississippi in December.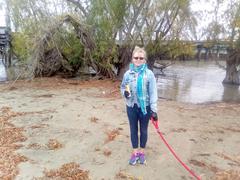 Took a walk with Gina and P.J. to the riverbank. I guess the water was very low.

Morning fog on the Industrial Canal.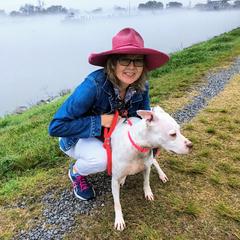 Gina and Daisy and I took a walk.

We had a backyard bonfire.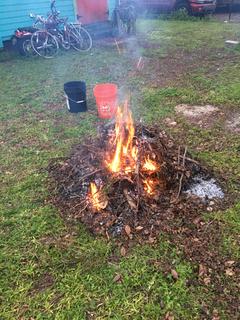 We do a lot of these.

Saw Tyler Keith and Redondo Beat at Santos, our last show before the pandemic.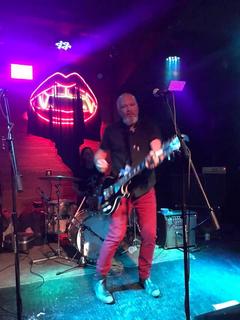 We had a bonfire for Gina's birthday.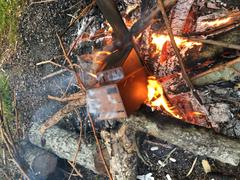 We burned up a stinky knifeblock.

Gina looked like a valentine.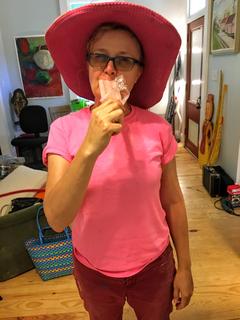 Pink popsicle time.

Gina made some videos about her art.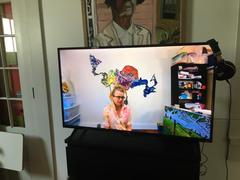 Goodbye Froggy.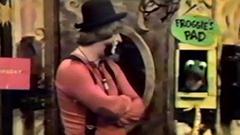 I really feel for this frog.

Nature TV, featuring Hurricane Zeta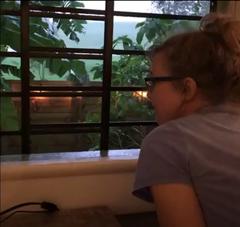 Gina and I watched the storm come in; it was beautiful.

Gina was part of a small show at Jonathan Ferrara Gallery.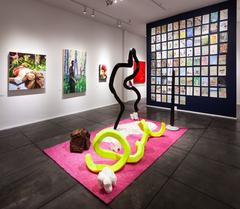 First art show I'd seen druing the pandemic.

Gina put on the Holy Cross Music Hang.
Gina put on a socially-distanced live music show.

Watched a sunset with a dog.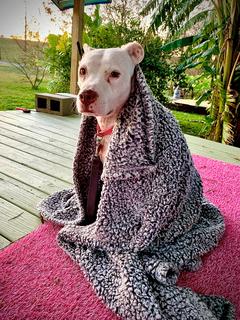 Gina's dog Daisy doesn't have a lot of fur.

Gina got me exactly what I wanted for Christmas.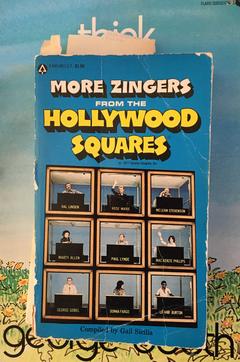 She heard me talk about More Zingers From The Hollywood Squares, I didn't know I was dropping a hint.

Gina and I went to the Chalmette Battlefield.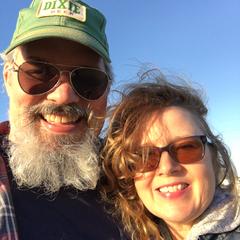 I can't believe I'd never been.

Gina's show, Shape-Memory, officially opened today.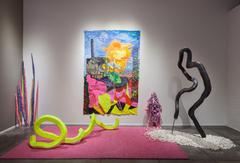 Walked with Gina and Daisy on the canal bank.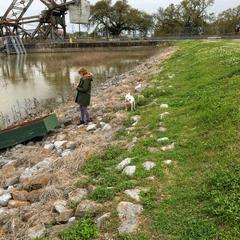 Wearing our warm coats, kind of a rare thing in New Orleans.

My new band Golden Ray makes its rescheduled debut.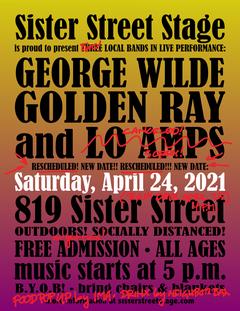 Playing on Gina's stage with George Wilde and Lo Amps, only rescheduled.

My new band Golden Ray makes its re-re-scheduled debut.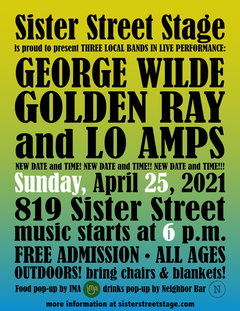 Playing on Gina's stage with George Wilde and Lo Amps, only rescheduled.

Went to a bonfire in the Lower Ninth Ward with a horse.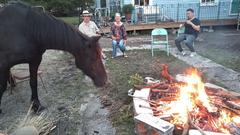 Our friend is moving away but she had a little bonfire to let people say goodbye. And her horse came.

Saw some of Gina's work from college at the Ogden Museum Of Art.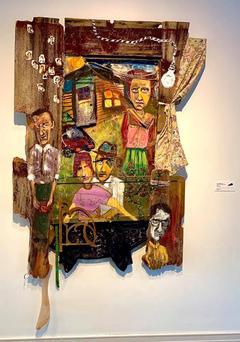 She made this in 1993.

Found a snazzy nest in Gina's yard.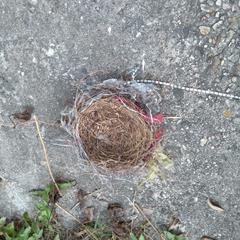 Had some of the same striped tarp fiber that was in the last snazzy nest I saw.

We took the bachelor out, and Gina found a kitten.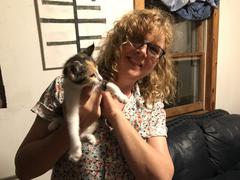 It would be a great story if they had happened in the same place.

I took pictures of a wig shop on Market Street that looked about the same when I was in high school.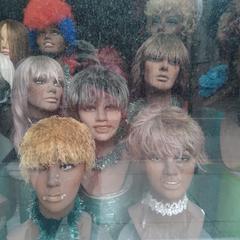 Back then we wouldn't have felt comfortable taking pictures.

We had a big bonfire to burn up the post-Ida fallen limbs.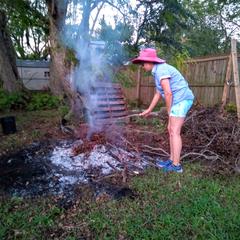 I wanted a big fire and I got one.

Our trash got picked up and we were excited about it.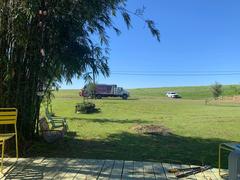 Gina's trash hadn't been picked up since August 25, before Hurricane Ida.

We had a Monday evening bonfire at my place.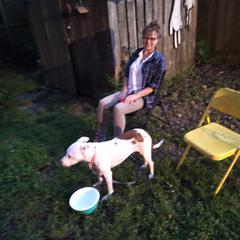 Found some dumped tires, got my labs done, got lunch, and watched a Bengals game at Markey's Bar.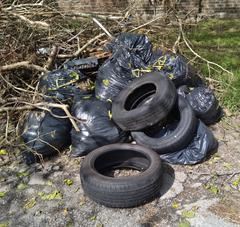 I lost my leaf.
Gina went to City Hall and sent me a picture of a map.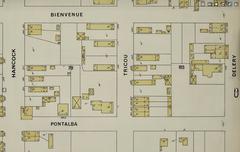 A raccoon tried to crash our bonfire.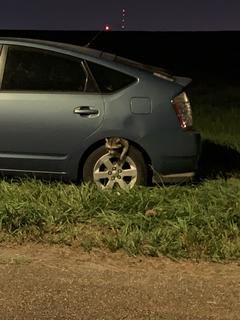 Just another bonfire.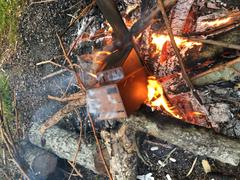 I don't know why, I just like making a record of these.

Saw Quintron and Miss Pussycat in Arabi.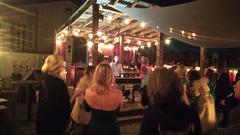 The cops shut it down, it's a peaceful neighborhood.

Gina and I visited Holt Cemetery again.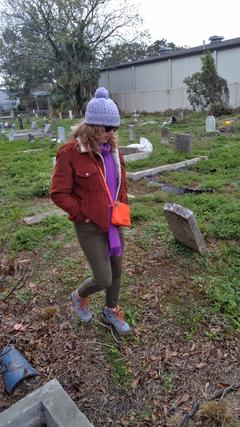 It's one of the most interesting places in New Orleans, though I guess you could say that about every graveyard.

Gina put up the traditional Christmas bamboo.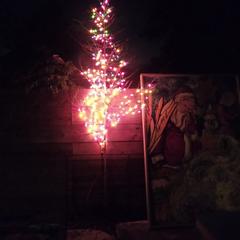 We had a Christmas bonfire at Gina's.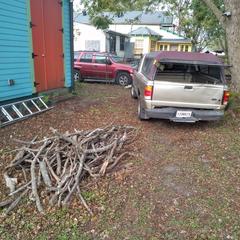 Gina gave buddy a cardboard scratcher for Christmas.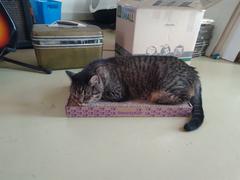 Another bonfire at Gina's, with our little friends.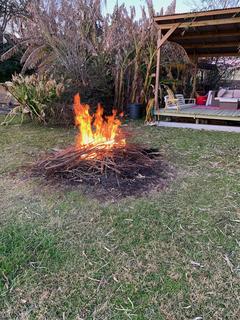 Oscar (who's not quite four) threatened us with "yummy soup and yummy alcohol".

I got some dwarf bottlebrush shrubs for Gina.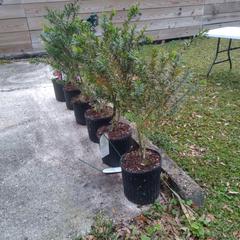 The lady who sold them looked at me like I was too dumb to care for a plant.

Gina and I played analog Wordle.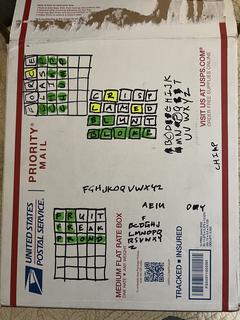 I had misplaced my phone but it was Wordle time so Gina set me up with the analog version.

We saw Whiskeybutt.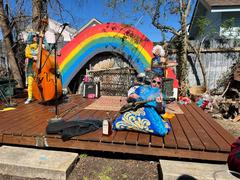 We had a great return to Mardi Gras.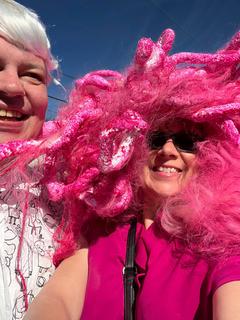 I hurt my foot though, and couldn't really walk the next day.

Went with Gina to see Lonnie Holley at the Music Box Village.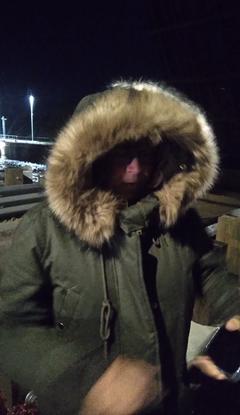 Went with Gina to the Bon Temps and played pool with friends from Florida.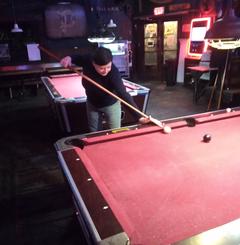 Gina and I visited with Ben and Kathleen.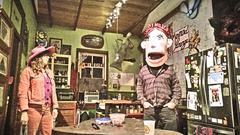 I tried on Kathleen's Mardi Gras mask.

Went for a bike ride with Gina.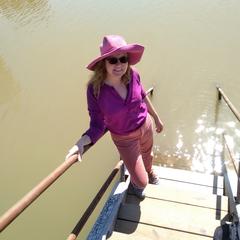 We went about ten miles.

The Stacks and Rabbit Hatch play at Sidney's Saloon.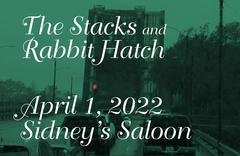 It's a reunion for Rabbit Hatch, who last played in 2005.

I walked Daisy and we found an offering of rotting fruit.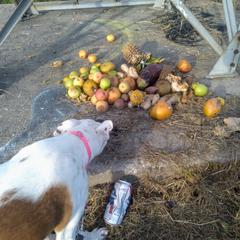 I hung out with Happy Talk Band and other friends at Pirogue's.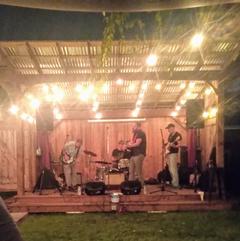 I kept up my two-mile walks for another day.