Gina and I played analog Wordle.
. Day .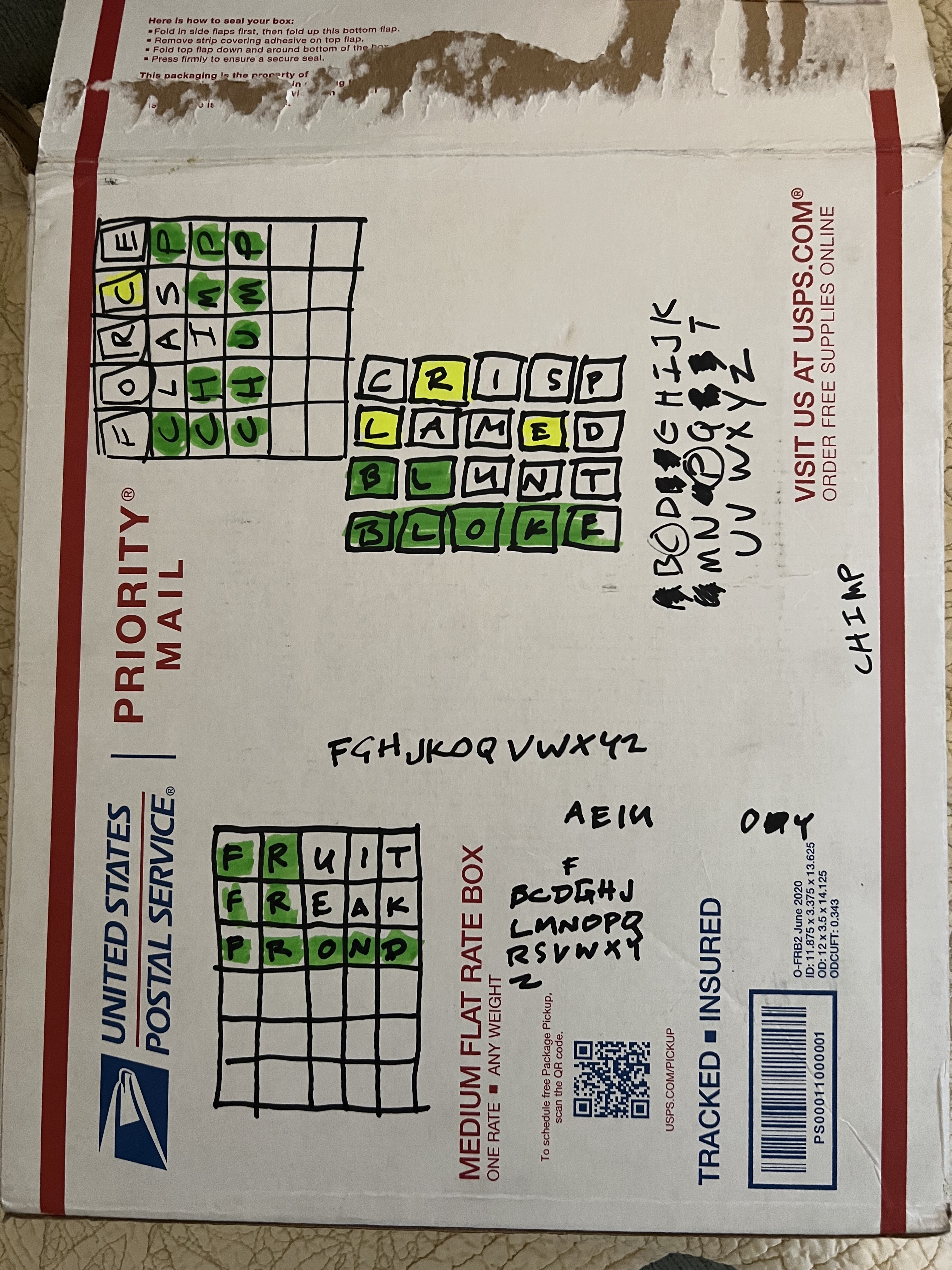 I had misplaced my phone but it was Wordle time so Gina set me up with the analog version. It was so fun and exciting that we made original Wordle games of our own. I got FROND in a speedy three and Gina nailed CHUMP in four.
Previous: February 23, 2022: Golden Ray played a house party on Magazine Street.