Saw Tyler Keith and Redondo Beat at Santos, our last show before the pandemic.
. Day .
Gina and I went to Santos and saw two terrific bands, Redondo Beat (who I'd played with a couple of times) and Tyler Keith and The Apostles.
I've been a big fan of Tyler's for years. Amazingly I can't remember if If I've played a show with him or not, I've just been to so many.
I liked his last album but it doesn't have the name on the spine (it doesn't have a spine, such was the pressing) so I don't play it as much as I mean to.
After this show everything got locked down.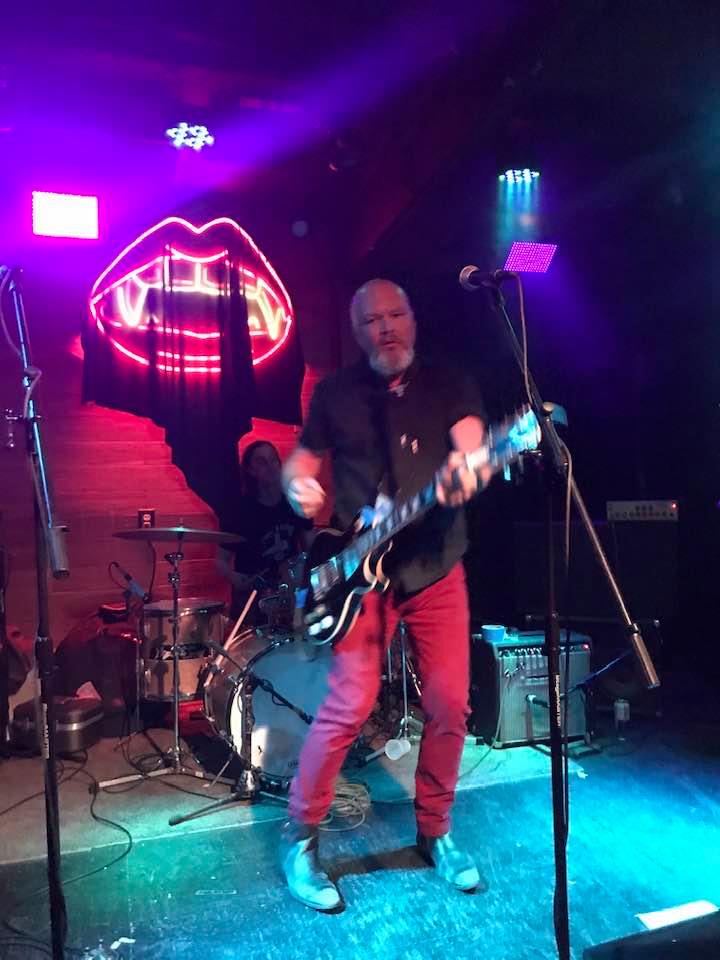 Photo of Tyler Keith by Christie Gladney, swiped from Facebook.
rock New Orleans Santos Tyler Keith Tyler Keith and The Apostles Redondo Beat Gina Christine Gladney
Previous: February 24, 2020: I listened to Before The Next Teardrop Falls.