We had a Monday evening bonfire at my place.
. Day .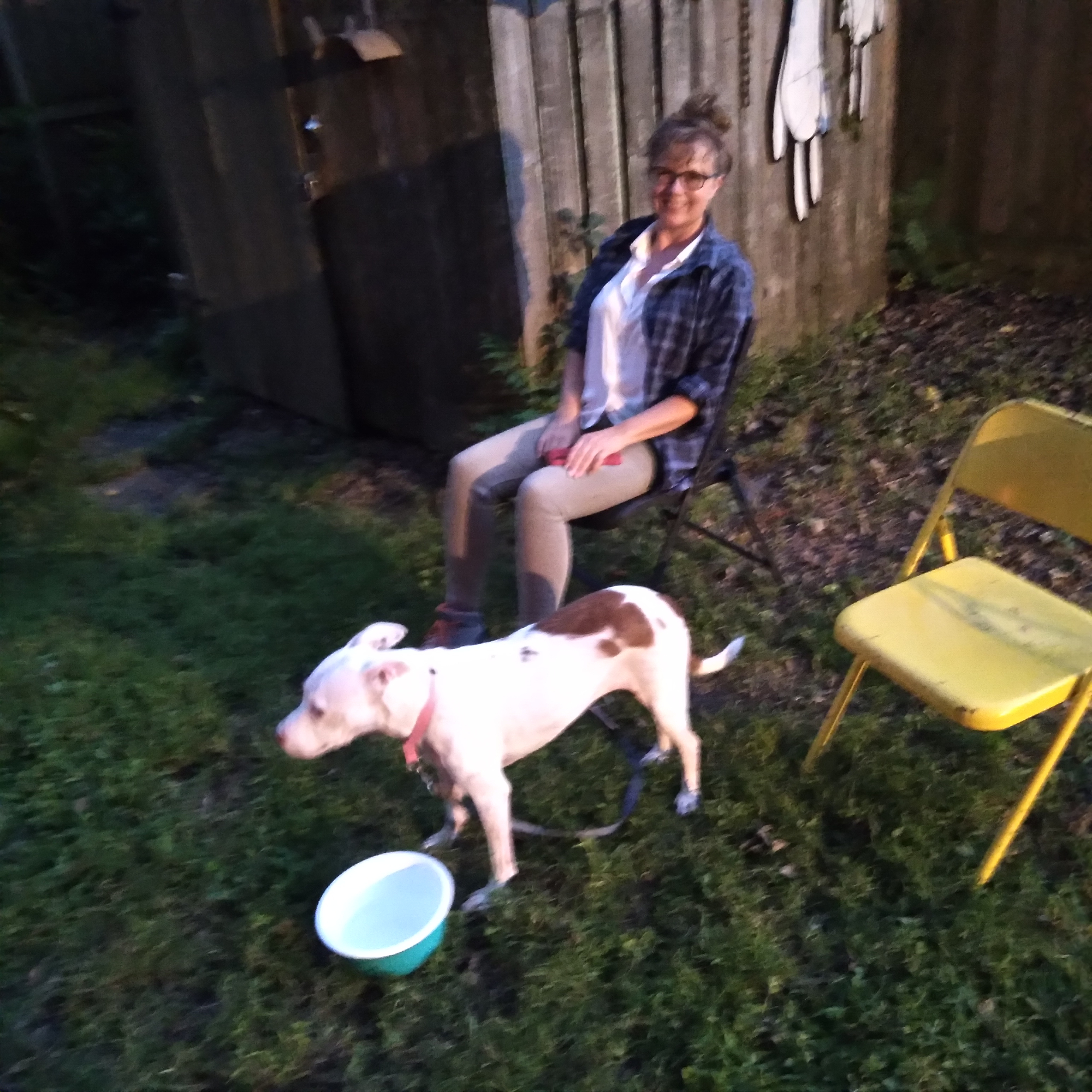 Gina Phillips and Daisy the dog at a bonfire, Tricou Stret, New Orleans, September 27, 2021.
We're still getting rid of the fallen limbs from Hurricane Ida.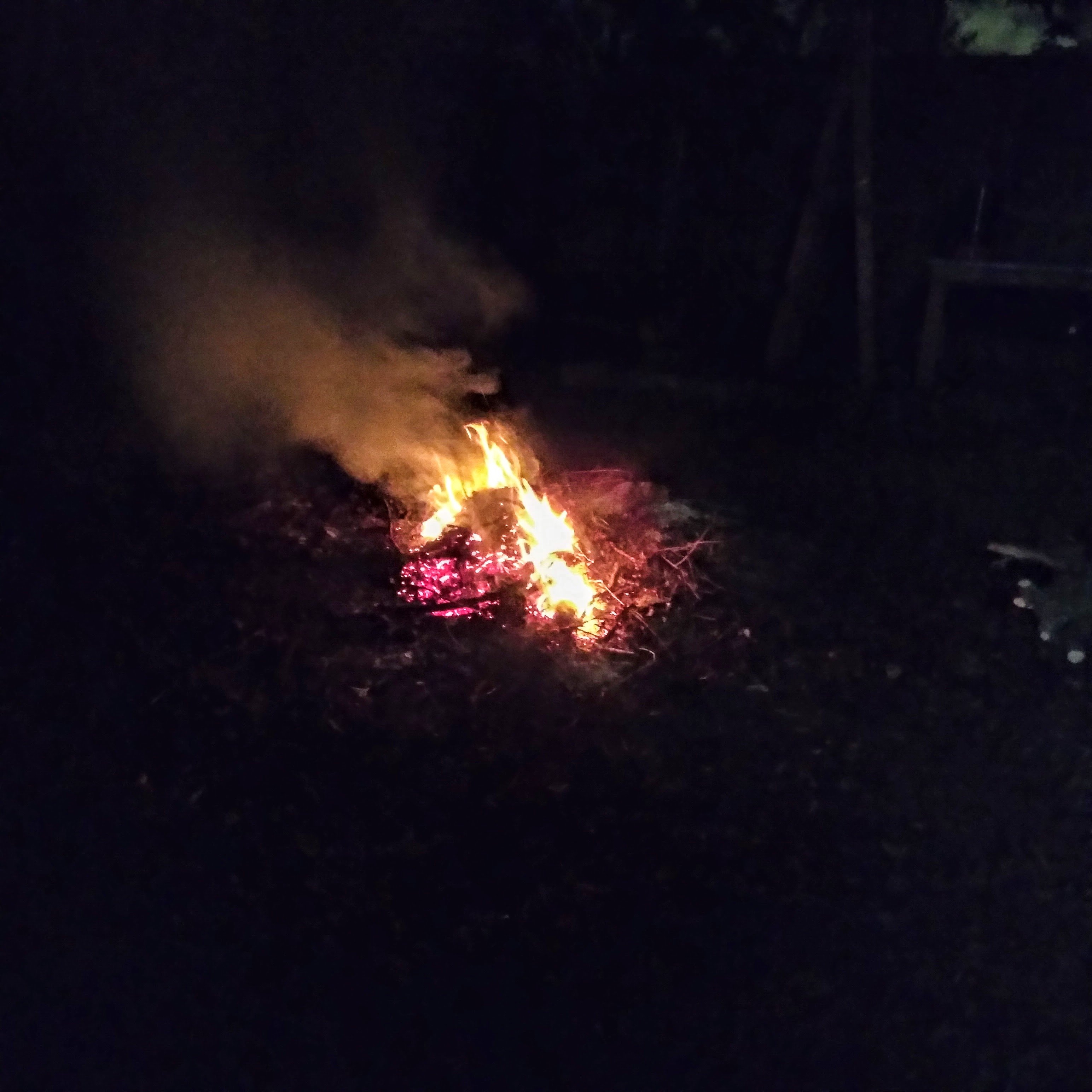 fires New Orleans 315 Tricou Street Gina Daisy
Previous: September 26, 2021: I saw Bipolaroid at Sidney's on a Sunday.
Next: September 30, 2021: Found some dumped tires, got my labs done, got lunch, and watched a Bengals game at Markey's Bar.