I took a picture of Gina holding her dog Daisy.
. Day .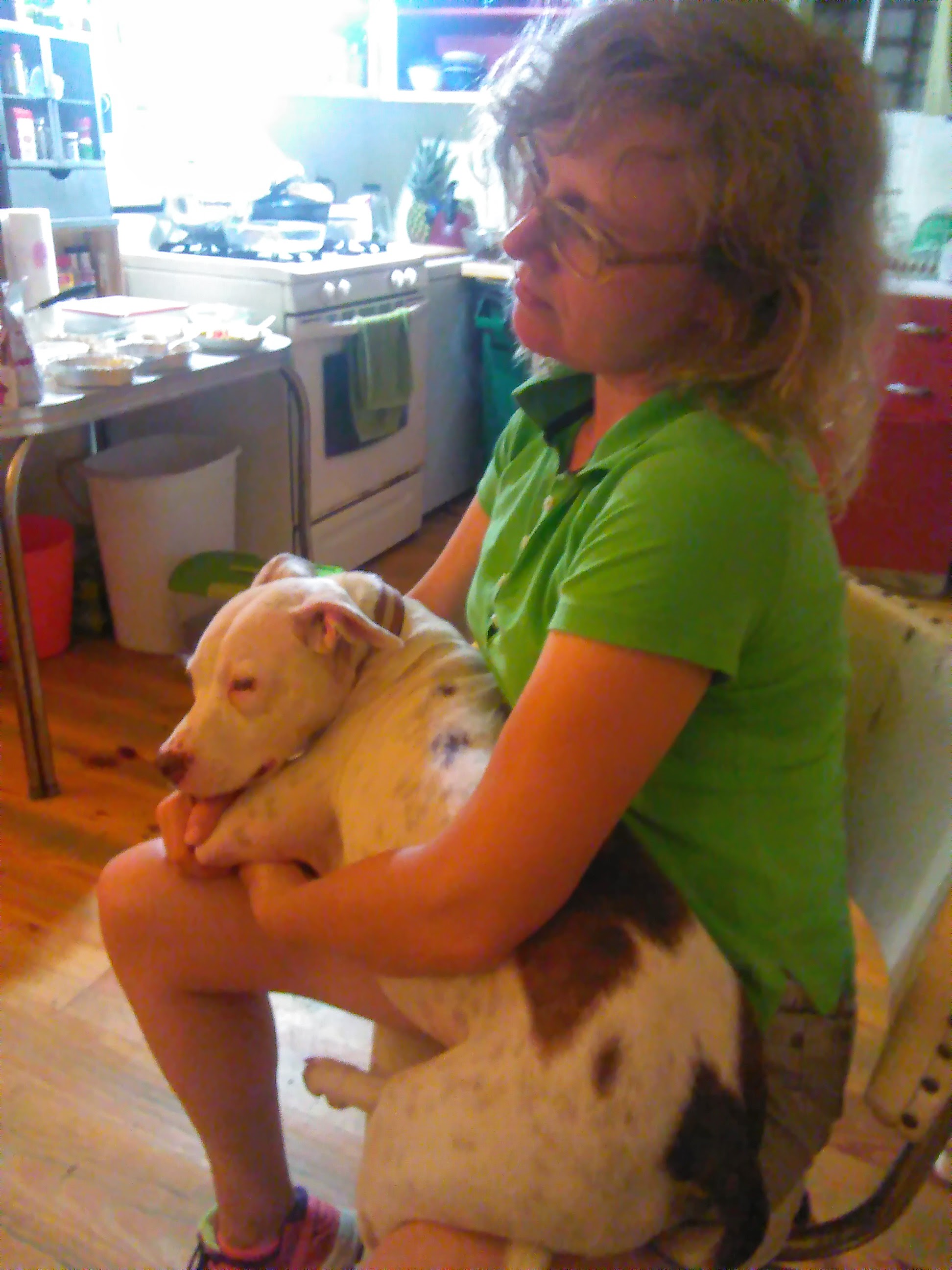 Just a regular summer night in the Lower Ninth Ward.
New Orleans Lower Ninth Ward Sister Street Gina Daisy dogs
Previous: July 22, 2017: Clark Street flooded. My neighbor came in the house to wake me up and tell me.
Next: July 30, 2017: My grandfather Percy Reeves, in about 1927 or 1928.