Went to a bonfire in the Lower Ninth Ward with a horse.
. Day .
Gina and I went to a bonfire to send off a friend who is moving away annd thking her horse with her. The horse was inviteed. The horse mostly enjoyed the party, it kissed everybody, but it was startled by the dried bamboo we put on the fire, because it heats up and exploses (don't worry, it just pops.)
I took photos, but this one by Kathleen Kraus is better than mine.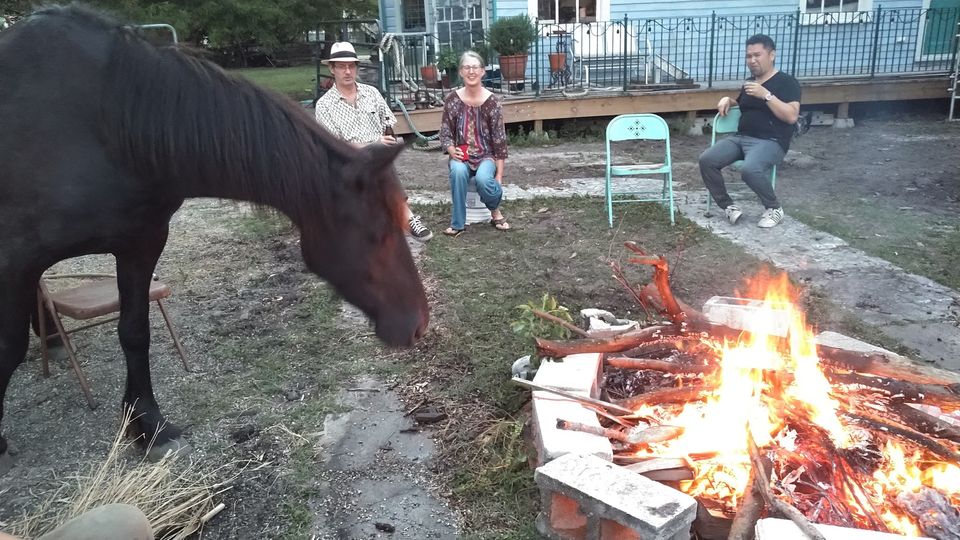 New Orleans bonfires horses Gina Maria L. Kathleen K. Ninth Ward
Previous: May 24, 2021: Attended Goatstock at a neighbor's house.
Next: May 28, 2021: Saw some of Gina's work from college at the Ogden Museum Of Art.