cats
All the pictures I have of my cat Jack.
It was harder to take hundreds of cat pics then.

Betty came to live with me.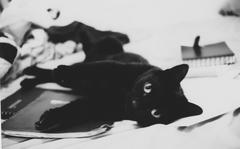 Let me tell you how I got this cat.

I sang to a cat named Tamayo.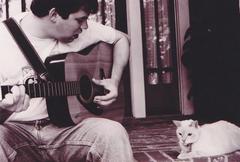 We were housesitting on my first visit to New Orleans.

Betty got on my shoulder.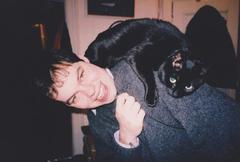 Date very approximate.

I visited my mom and took this picture of Betty.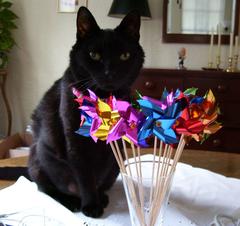 She was a great poser.

Sally came to live with me.
I knew she would be mine, there was never any doubt.

Sally got on my shoulder.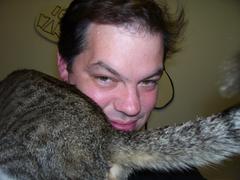 I'm liking this young cat.

Sally got a toy.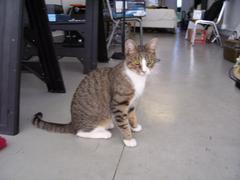 It was fun to watch her concentrate.

Sally stretched on our plywood floor.
This was in Bushwick on our gray-painted floors.

Sally got a new collar.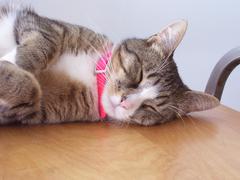 Boy did she look sharp.

Sally was a good cat.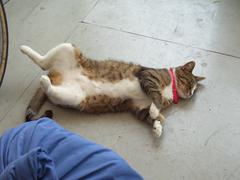 Cats are basically temperature regulation devices.

Sally sat among the roses.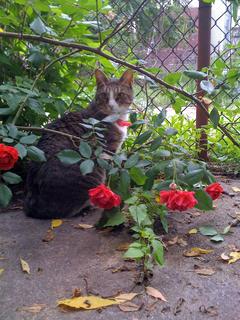 Rose poser.

Sally got her school picture taken.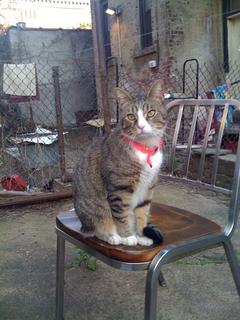 Dignity.

Sally spent the day with me at the office.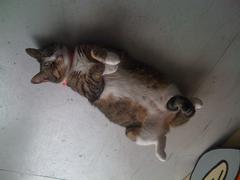 She had a really good attitude.

Sally enjoyed our yard in Bushwick.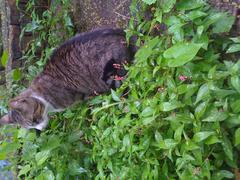 This is where I first found her and fed her a piece of a hamburger.

Sally showed off on Orchid Street.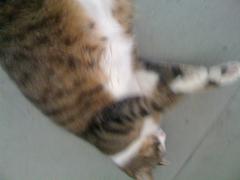 She made herself at home, for sure.

Sally looked sassy on my desk.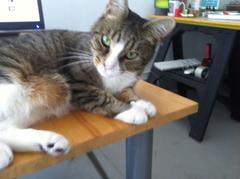 We had nice light in the Irving Avenue place.

Sally did a facepalm.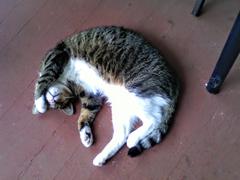 4e loved this elevated front porch.

Sally on the yard table at 181 Irving Avenue.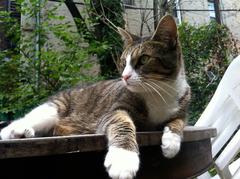 I've never had such a loyal and companionable cat.

Sally prepared for a nap on my printer.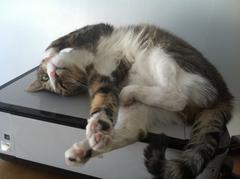 She was very photogenic that day, and the light was nice.

Sally stretched in the backyard.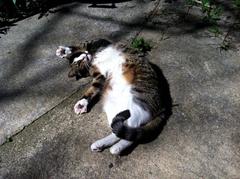 Just a little bit before we moved to New Orleans.

Sally proved to be a hard worker.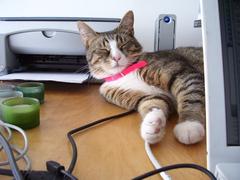 Sally wasn't too jazzed about New Year's Eve.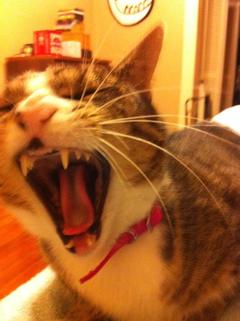 Sally played on a boat.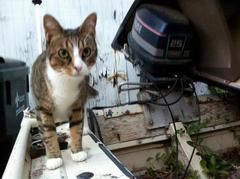 She made a good cap'n.

Sally relaxed.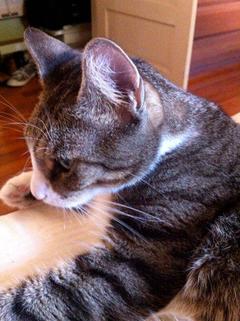 Sally on the porch at Orchid Street.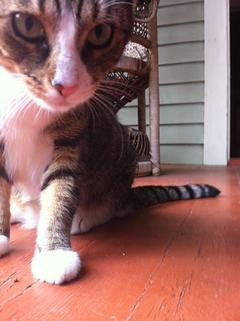 This was a fantastic porch for man and cat alike.

Sally lived with me on Orchid Street.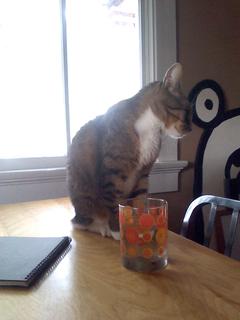 She was happy here, with lots to climb on and catch.

Sally made friends with a three-legged cat neighbor.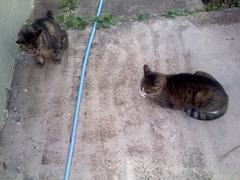 He lived downstairs, and his name was Angus.

Sally sat on a sunny desk in Austin, Texas.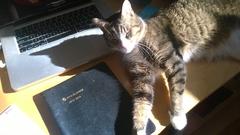 I don't know about Sally but I was lonely in Austin. Sometimes we made the best of it, though.

Sally got in the blankets.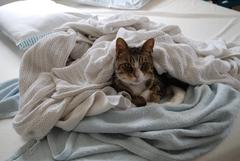 This was in Austin where there wasn't enough for her to do.

Sally slept in a sunbeam.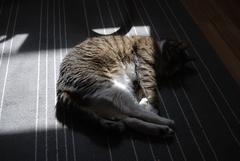 This apartment was comfortable. I hardly left it.

Sally scowled.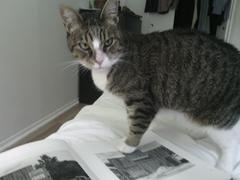 Sally yawned.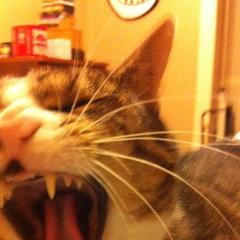 Lovely dentition.

Sally got under the covers.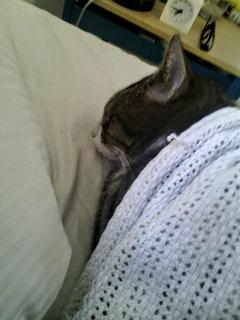 I know this is only cute to me, but it's really cute to me.

Sally stayed in the air conditioning.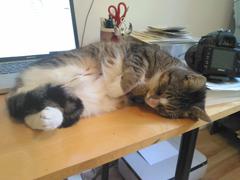 Our house really was comfortable, we stayed in it too much.

Sally got in the weeds.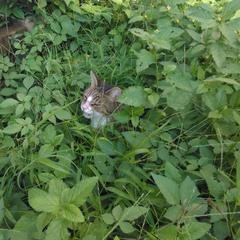 This yard was hard to control.

Sally keeps watch at 321 Clark Street.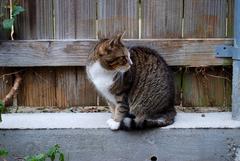 I liked living here until I got the light bill.

Sally stretched on the bed.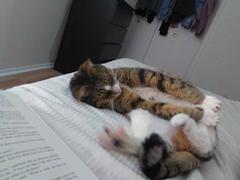 Just looking at this picture reminds me how high my utility bills for this house were.

Sally investigated zinnias from our garden.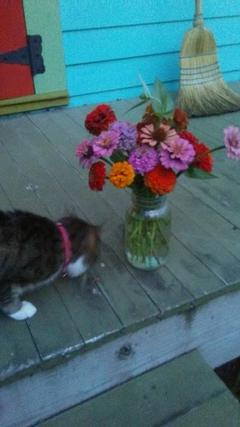 Gina asked me to plant these.

Sally caught up on reading.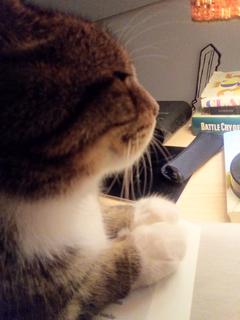 Those white socks.

Sally slept on the desk, as usual.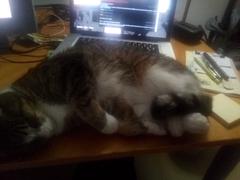 We were so happy then.

Buddy making biscuits.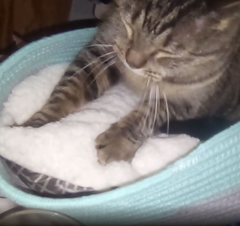 Doing what he does best, or at least does most.

The last good picture of Sally.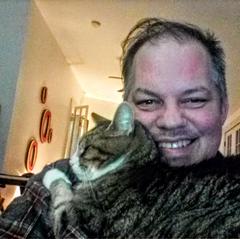 I have more recent pictures but this is the one I like.

Buddy got in the dryer.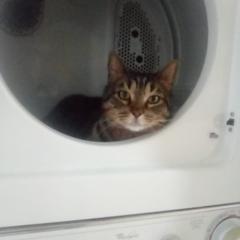 It was still pretty warm.

Buddy offered a headbutt.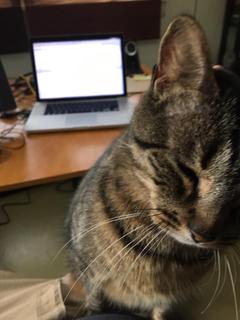 He's quite serious about it.

Cats on a car on Douglass Street, Lower Ninth Ward.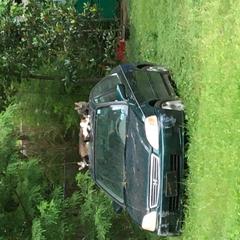 This wouldn't be remarkable except when I see these cats I always look for Sally.

Hot legs Buddy.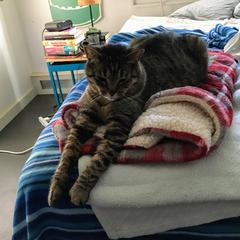 He's an enormous cat.

Buddy getting in a bucket.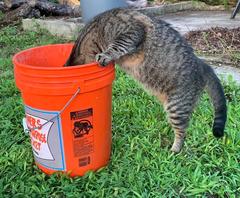 Ignoring the peligro.

Buddy interfered with my work.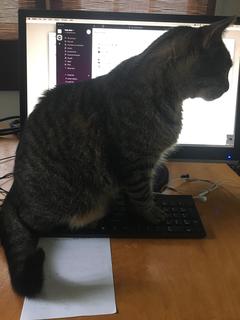 Buddy on the backporch.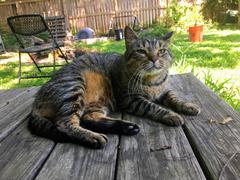 He's a gentle giant, except that he bites.

Buddy and Otter are frenemies.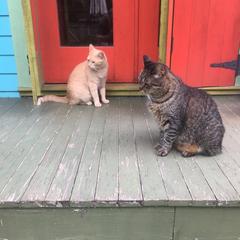 Buddy is very patient, despite being the most food-motivated cat I've known.

Buddy on the desk.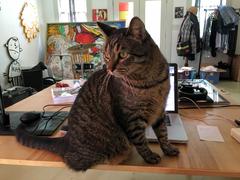 Just a good looking animal for your enjoyment.

Otter in the garden.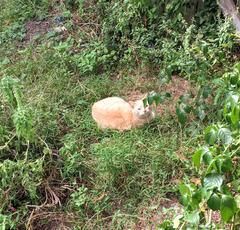 Otter is the most entitled cat I've ever known, and that's saying a lot.

Buddy and I learned a hard lesson about discipline.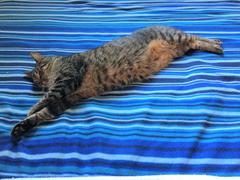 In which I teach Buddy a lesson, but you know what? I learned a lesson of my own.

Buddy on the porch.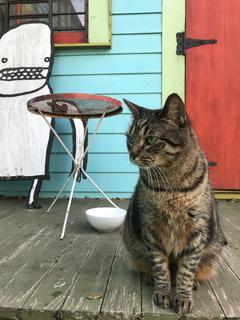 Documenting the exciting life of an animal who puts up with me.

Made an exhaust fan for Buddy.
I'm sad to say that this was necessary.

Buddy Long Legs.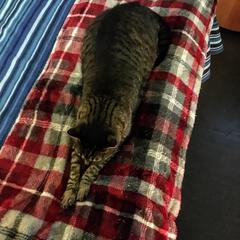 He's available to model any hosiery you can get him to wear.

Buddy posed for a picture.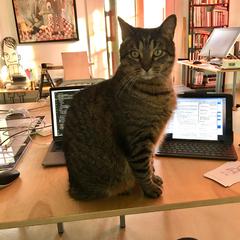 Otter's been hanging out on the utility shelf.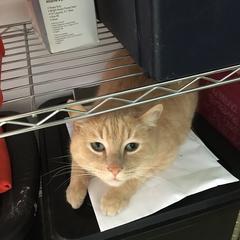 He treats my house like it's his workplace.

Otter came over for a nap on my work table.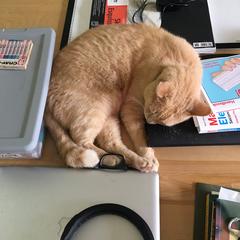 This cat lives next door but he doesn't know that.

Buddy and Otter stopped fighting for a minute.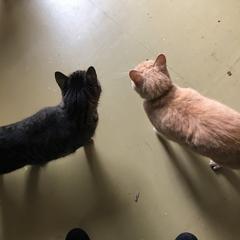 These two generally torment each other all day.

Buddy found a new place to sleep.
Otter napped on my keyboard.
We took the bachelor out, and Gina found a kitten.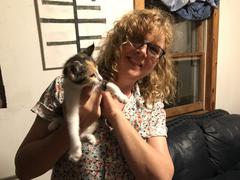 It would be a great story if they had happened in the same place.

Some of my art is in North Carolina.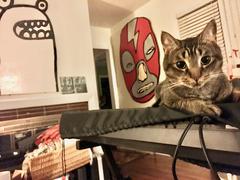 Guarded by a cat.

Buddy and Otter went to the office.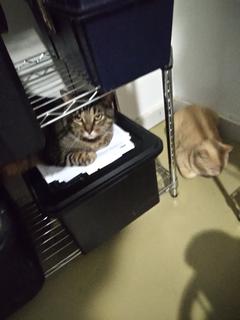 I guess they got tired of working remotely and wanted to get back to the office.

Buddy napped with me.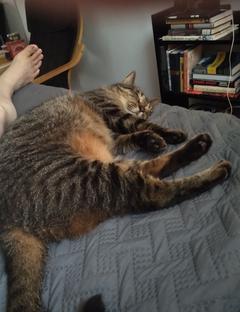 He fell out first.

Buddy tried to help me with my Unimog painting.
An average day for Bubba.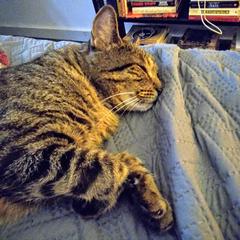 Our trash got picked up and we were excited about it.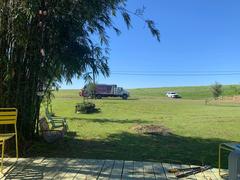 Gina's trash hadn't been picked up since August 25, before Hurricane Ida.

I took a picture of Buddy on the bed.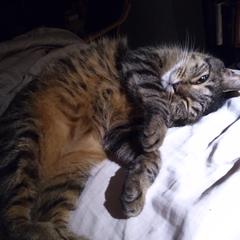 Buddy turned on the lightbox.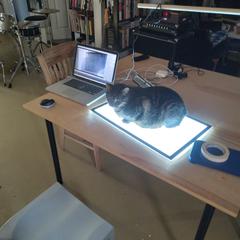 Gina gave buddy a cardboard scratcher for Christmas.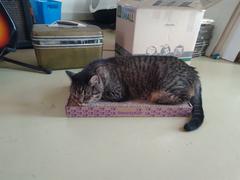 I caught Buddy.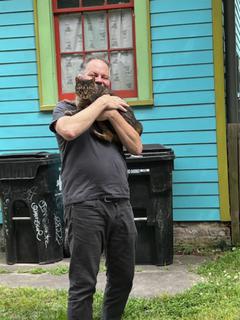 This big ol' scamp is growing on me.

Buddy slept in the sunlight.
Buddy got in the bass drum.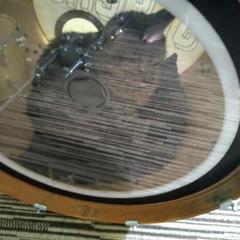 A cat slept in my bed. It wasn't my cat.