Kicks, Atoms Win In CYF.
. Day .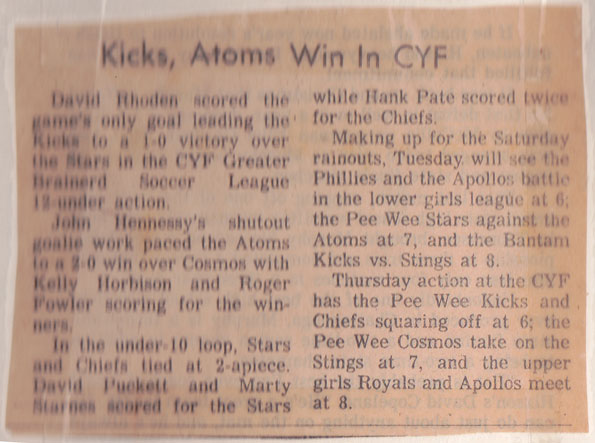 I think CYF was "Cumberland Youth Foundation". I played left wing, being left-footed, but wasn't much of a scorer. I don't think I was very good. Right place right time that night though.
Previous: February 10, 1979: I saw Talking Heads on Saturday Night Live.