The first cold day of the year.
. Day .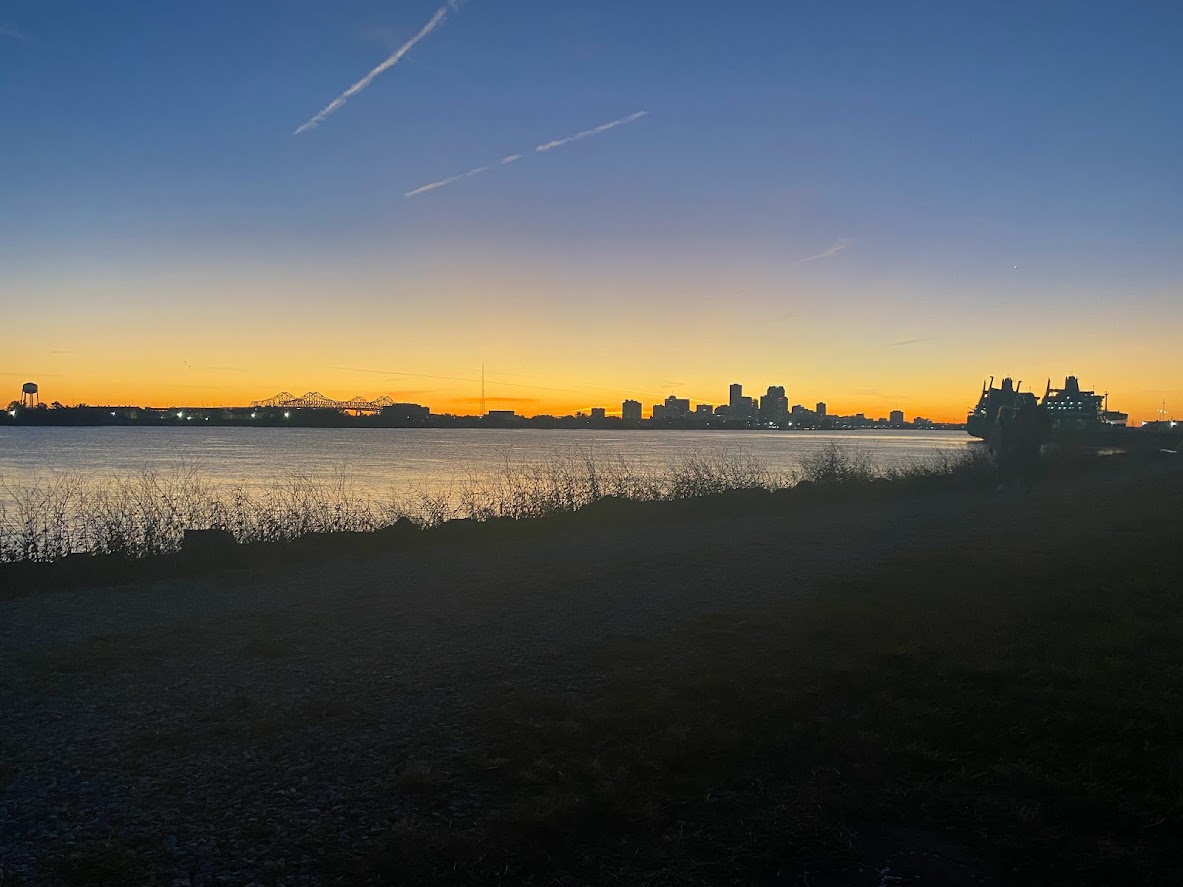 The cold weather is coming. I'm ready for it. I got my lost coat back, Steve had it. Buddy's coat is like a seal's.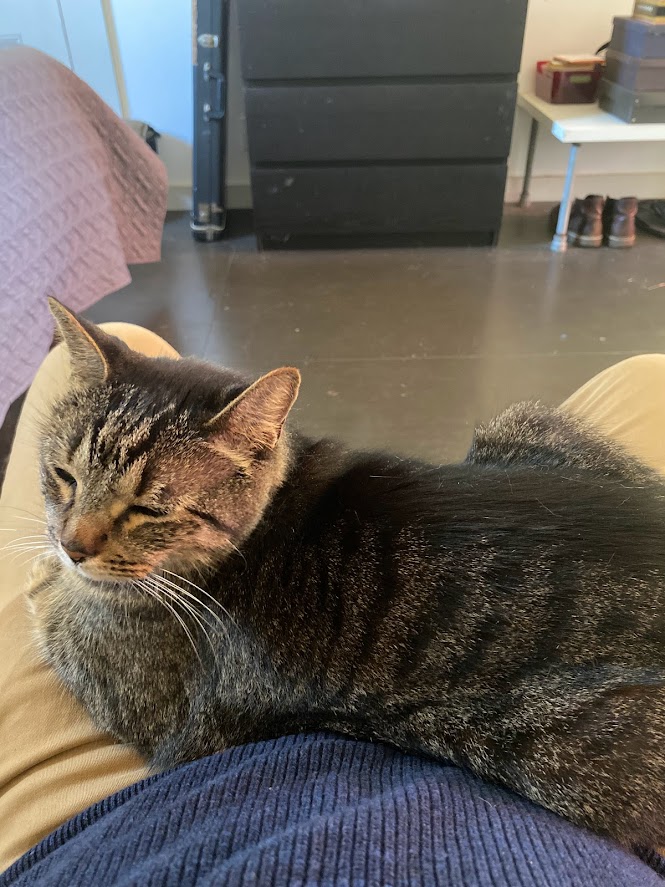 New Orleans 315 Tricou Street The Levee Buddy cold weather
Previous: September 9, 2022: I kept up my two-mile walks for another day.
Next: May 27, 2023: I did a new painting, of a critter saying "Aah".