Ernie K-Doe sang at my wedding.
by David Rhoden. Day .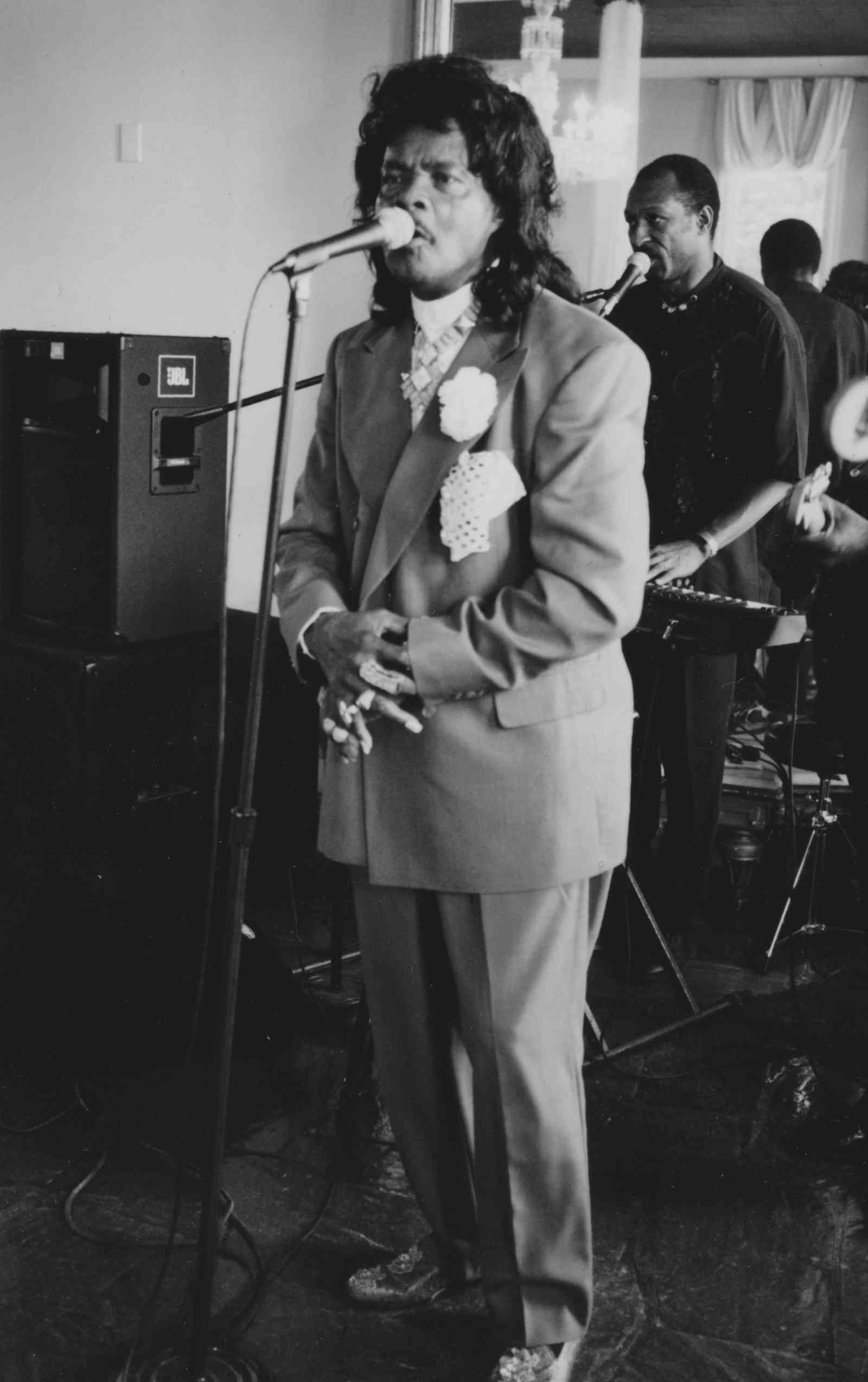 I got married in 2000. It didn't last too long. We did have a great party though, and we were graced by the attendance of Ernie and Antoinette K-Doe. Ernie got a up and did three or so songs with the band. I danced with my mother-in-law to "Mother-In-Law". He kept turning to look in the big mirror!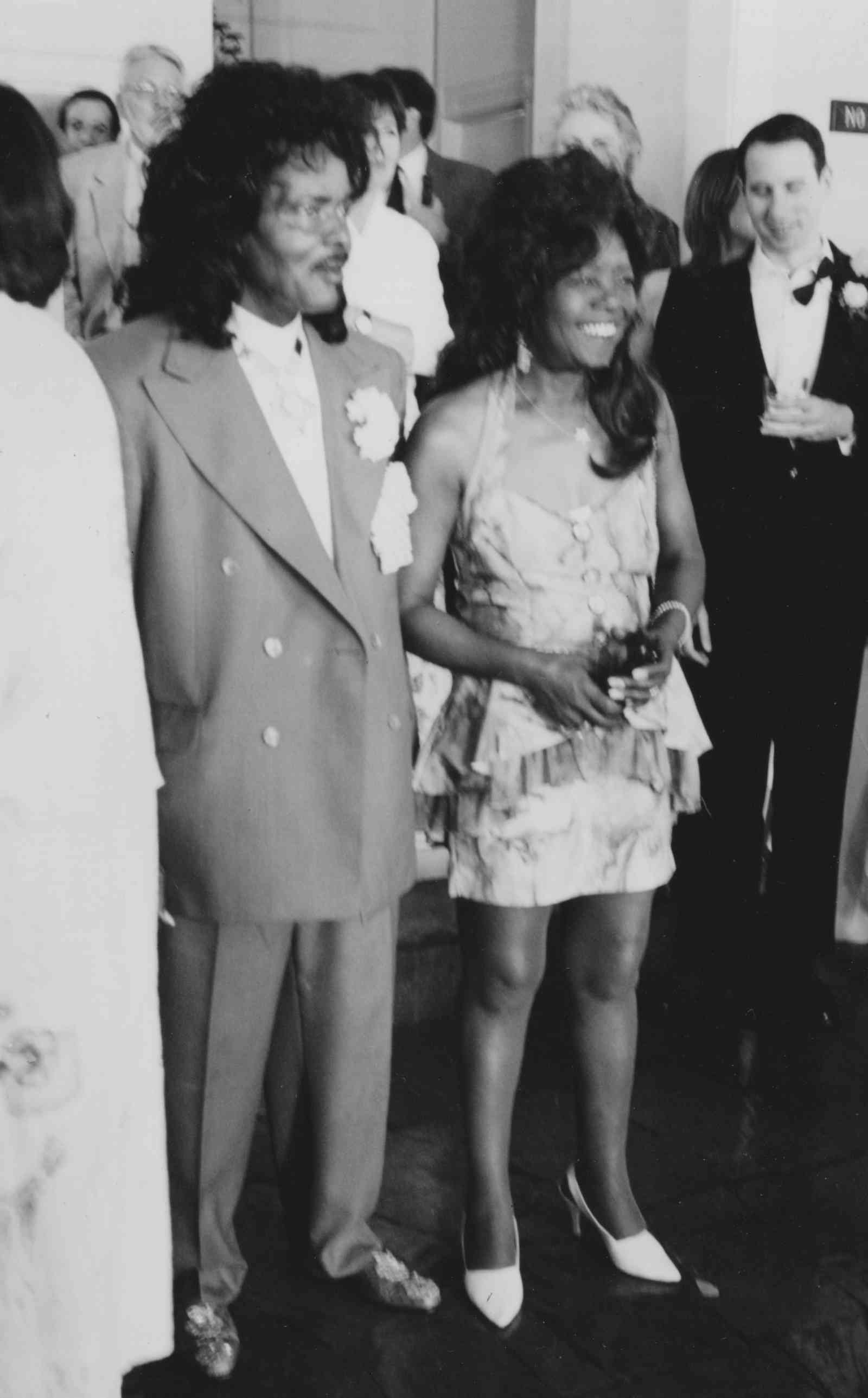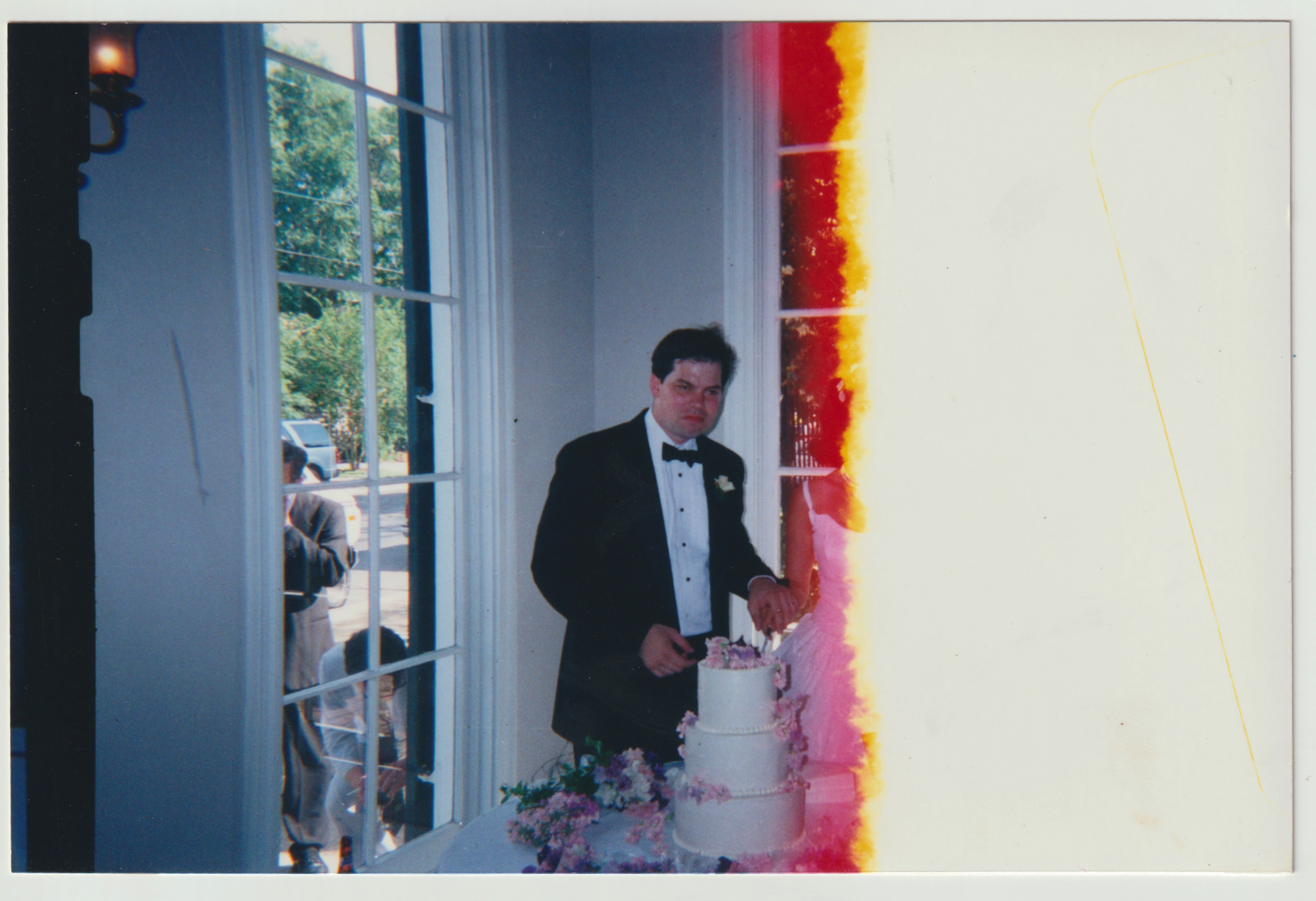 David Rhoden & Sara Essex, April 22, 2000.