Dirty Knives played with Rock*A*Teens at Tipitina's, I think.
by David Rhoden. Day .
Another WTUL show arranged by Anthony Del Rosario. I wish I could remember it better. I had been friends with Ballard Lesemann, the RAT's drummer for a long time, ever since he woke me up by singing "In A Big Country" to me and my girlfriend in North Georgia some time before.
This was Talbot Adams's last show as a Dirty Knife.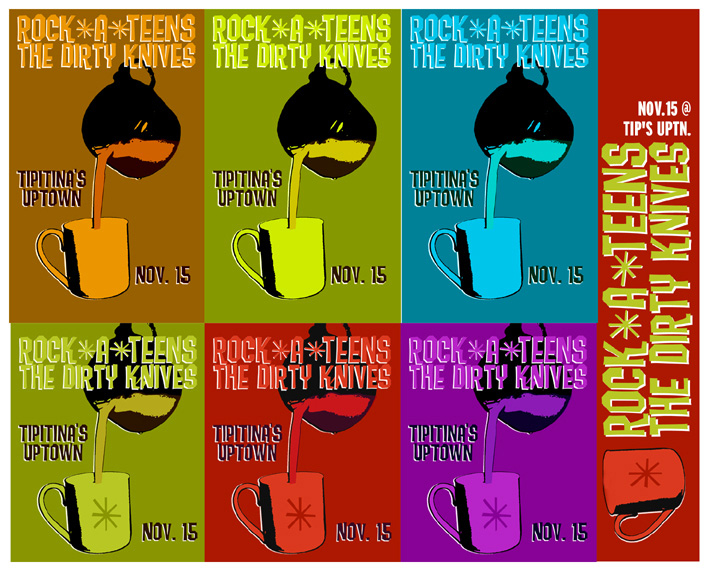 rock Dirty Knives New Orleans Tipitinas Dan Haugh Anthony Del Rosario WTUL Rock-A-Teens Ballard Lesemann Talbot Adams