Unimog!
. Day .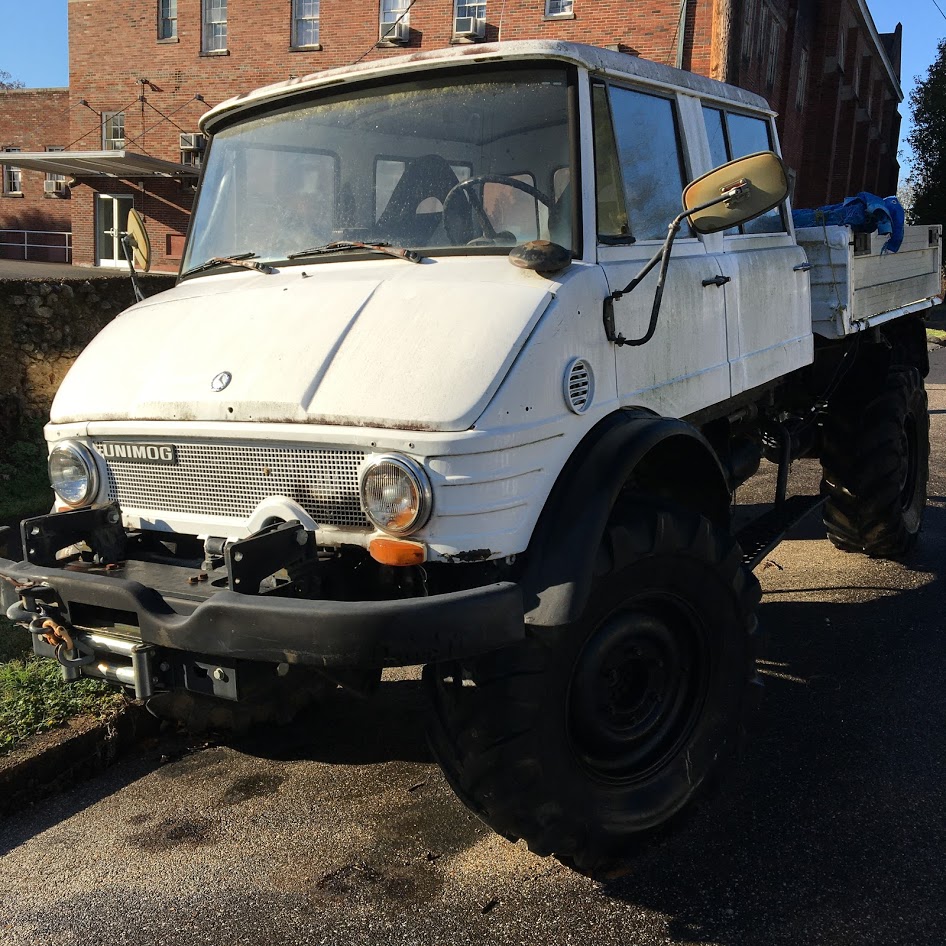 Went for a walk while on Thanksgiving break in Chattanooga and encountered the Unimog, a high-water Mercedes-Benz truck I would very much like to own.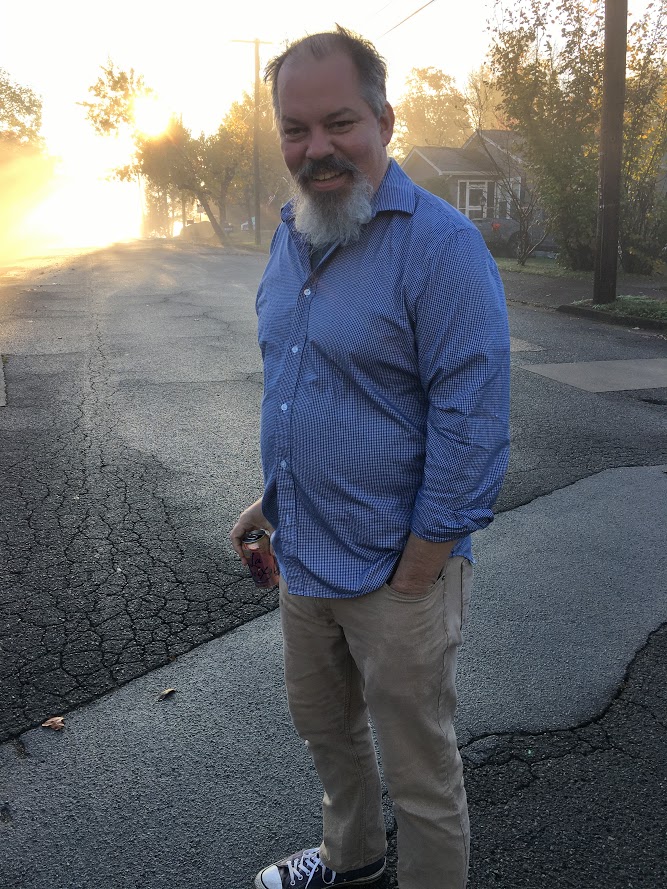 Me on the same walk, exhibiting pandemic physique. Photo by Trey Ledford.
Cool Unimog feature.
Previous: November 25, 2020: Buddy on the porch.
Next: November 30, 2020: Saw a nifty slasher truck at the grocery store.