Avatar painting in my Bushwick place,
. Day .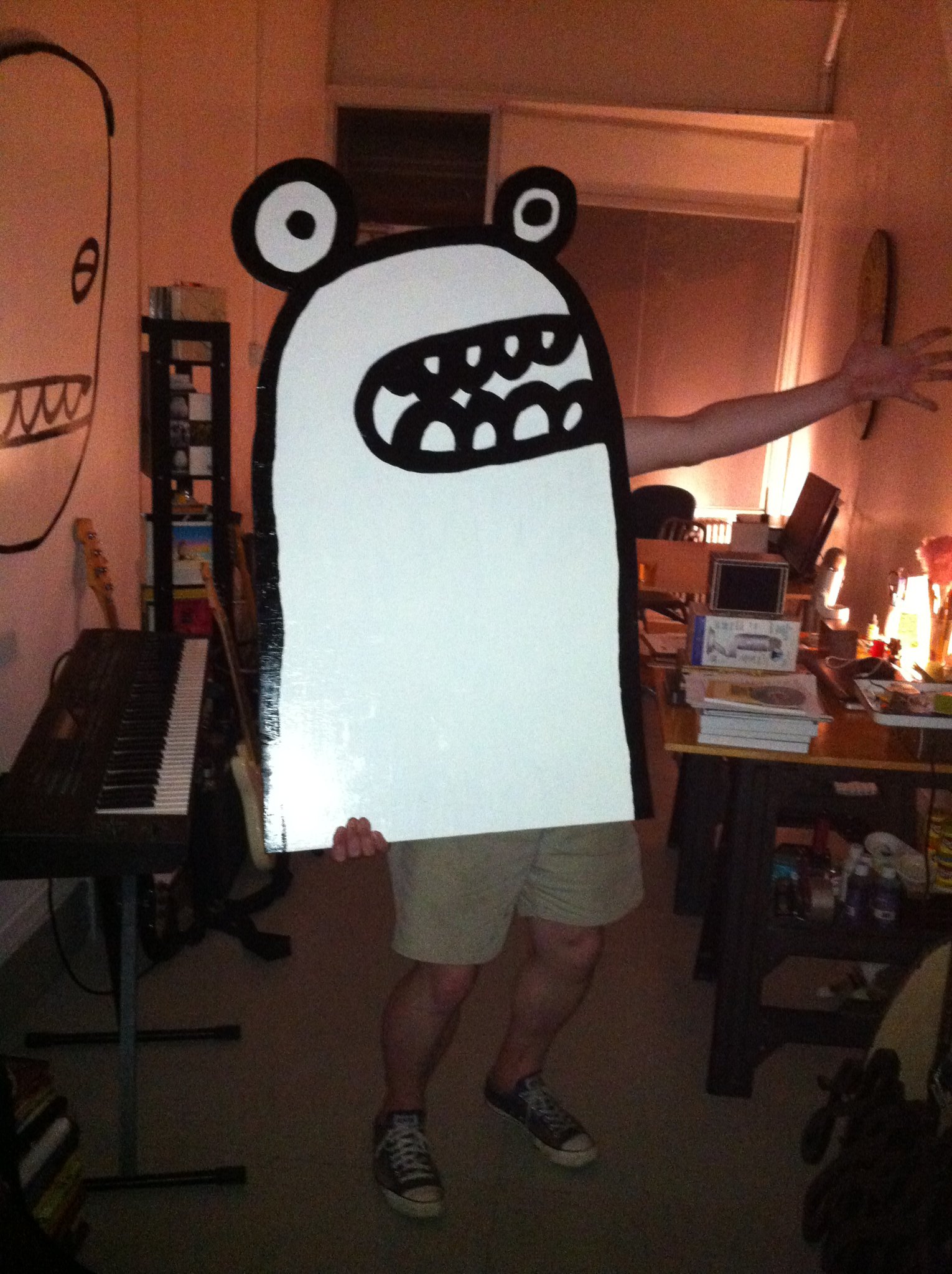 I was really doing a lot of, uh, worm-like paintings then. This was my Bushwick place on Irving Avenue. Rent then was a mere $1400 for one long room. It's a pet store now.
paintings New York City Bushwick 181 Irving
Previous: July 28, 2011: Sally on the yard table at 181 Irving Avenue.
Next: August 8, 2011: The Dave Rhoden Band planned a rehearsal.