The Dave Rhoden Band planned a rehearsal.
by David Rhoden. Day .
I think we did all these songs, plus a cover of Nappy Brown's "Coal Miner", and maybe one more.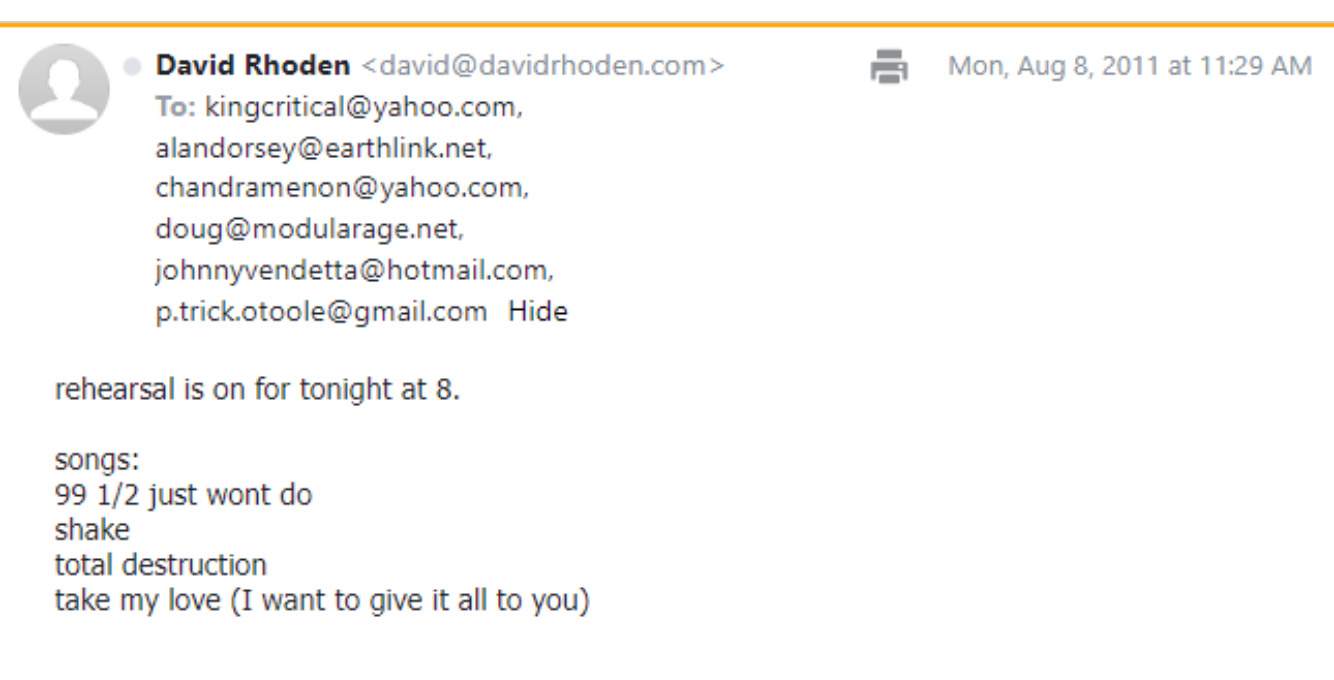 This band was so good but we only got to play once, at a club on Houston Street I can't remember the name of.
Somebody'll tell me.
New York City Houston Street The Dave Rhoden Band Johnny V. Alan Chan Brian M. Doug Patrick O'Toole