Took a picture of a mosaic on the ground in the Garden District.
. Day .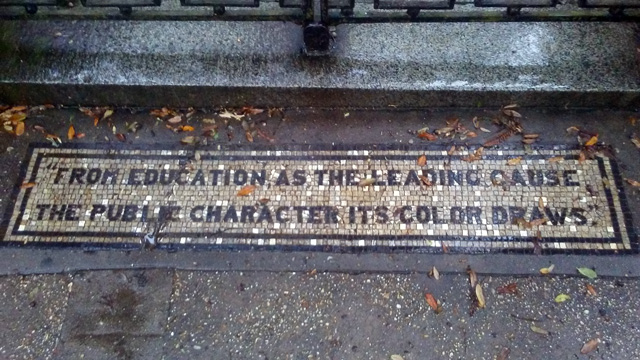 "From education as it's leading cause,
The public character its color draws."
Fancy way of saying that school makes society better, but O.K.
Previous: October 22, 2018: I started working at Online Optimism.
Next: December 14, 2018: I went to Galatoire's for an office Christmas party.