The Stacks played at the Big Top another time.
. Day .
Clint Maedgen at 8
The Stacks at 9
Dinteen Experience at 10
Tuesday, September 11
The Big Top
1638 Clio Street
New Orleans Louisiana
We actually went on after eleven, long after all but three or four people had cleared out of the place.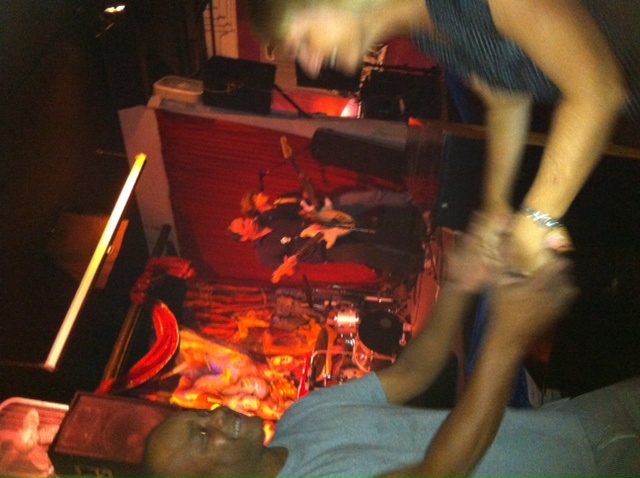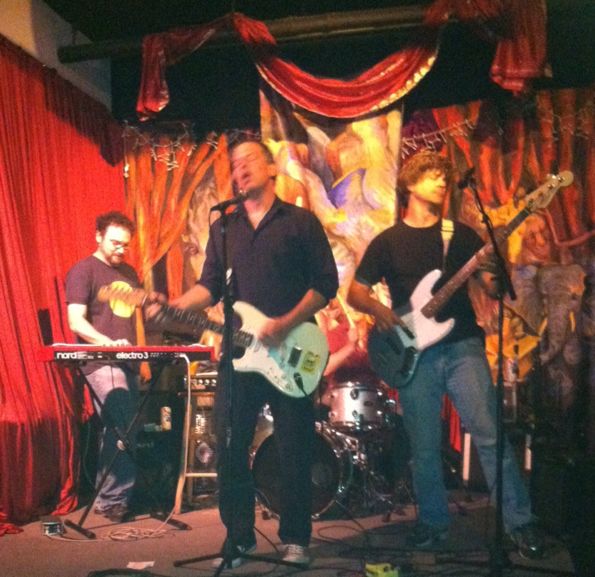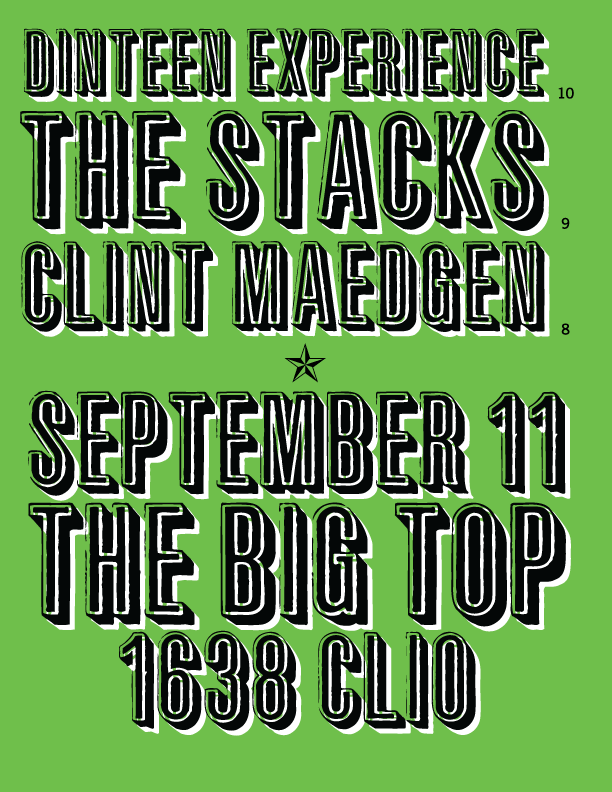 rock New Orleans The Stacks Clint Maedgen Dinteen The Big Top
Previous: September 2, 2012: Riding bikes before Hurricane Gustav.
Next: October 5, 2012: Stacks played the Saturn Bar October 5.