Stacks at Siberia with Happy Talk and a play.
. Day .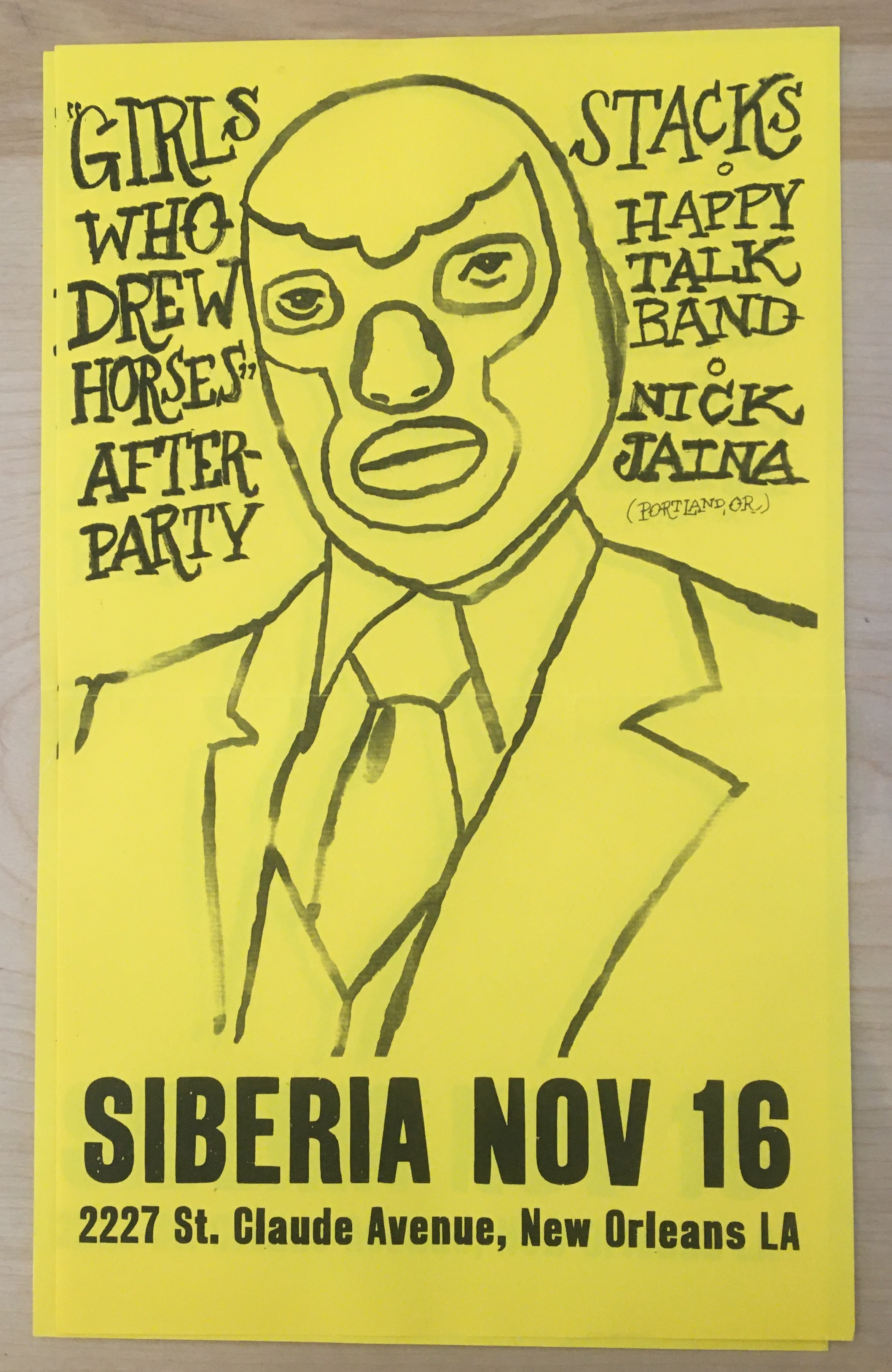 Always fun to play Siberia, and always fun to play with Happy Talk Band. Was this really the last time? We planned a show for 2019 at Gasa Gasa but my band fell apart.
rock New Orleans The Stacks Happy Talk Band Meghan McCracken Siberia Nick Jaina
Previous: October 23, 2012: Stacks played Siberia with Chicano Batman.
Next: January 11, 2013: Stacks played Siberia with Original Shake Charmers and Guitar Lightnin'.