Mardi Gras 2014 costume.
. Day .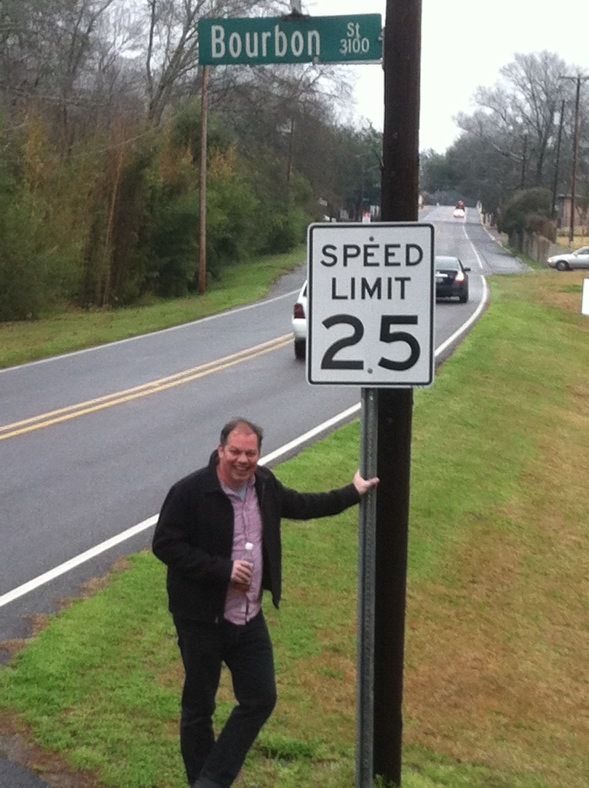 Me and Trey were in garbage moods, me especially, so we drove to Mississippi, where it was just Tuesday, in the sleet and snow. We went to a barbecue place, then we just drove around. I think we listened to Don't Touch That Dwarf, Hand Me The Pliers. We found and commemorated this Bourbon Street in some little Louisiana town. Photo by Trey.
Mississippi Mardi Gras Trey Ledford Firesign Theatre Goldie
Previous: February 14, 2014: Stacks played the Saturn Bar on Valentines Day.
Next: April 4, 2014: I photographed an old sign in New Orleans.