Jimmy and The Wolfpack played Freddy's Back Room.
by David Rhoden. Day .
Was this the show where I left my amp at Freddy's and went back the next day to get it and they (Anna Copacabana in particular) acted like I didn't deserve to have it? I guess I didn't.
I'm not sure when that happened.
I like those green drums, wish that were my kit. I still have that snare, somehow.
This show was well attended, but then Chan started into "Fiesta" (The Pogues tune), and the place really filled up.
Photos are by Amber Sexton.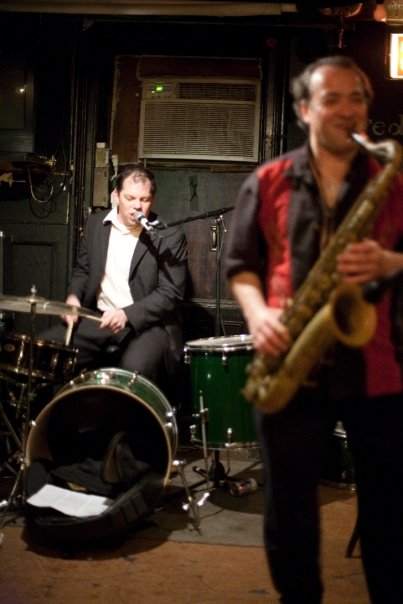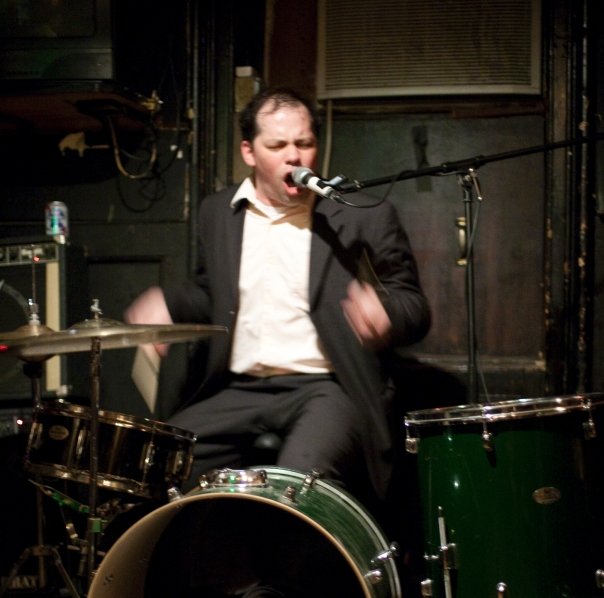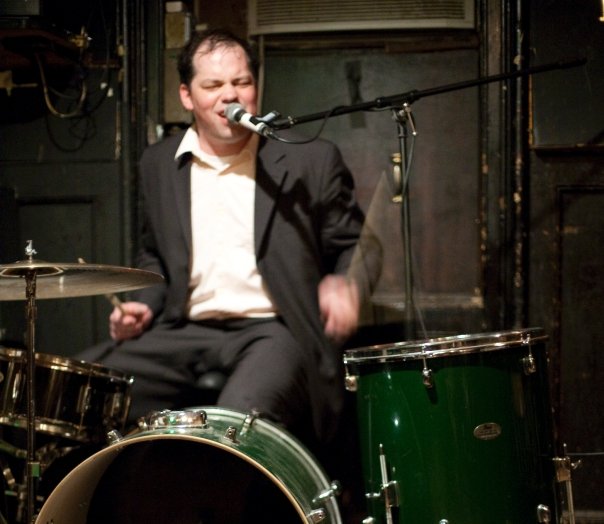 Jimmy and The Wolfpack Alan Dorsey Chan Menon Doug DeRienzo Amber Sexton Freddy's Back Room Brooklyn NYC Anna Copacabana