I had a great backyard in Bushwick.
. Day .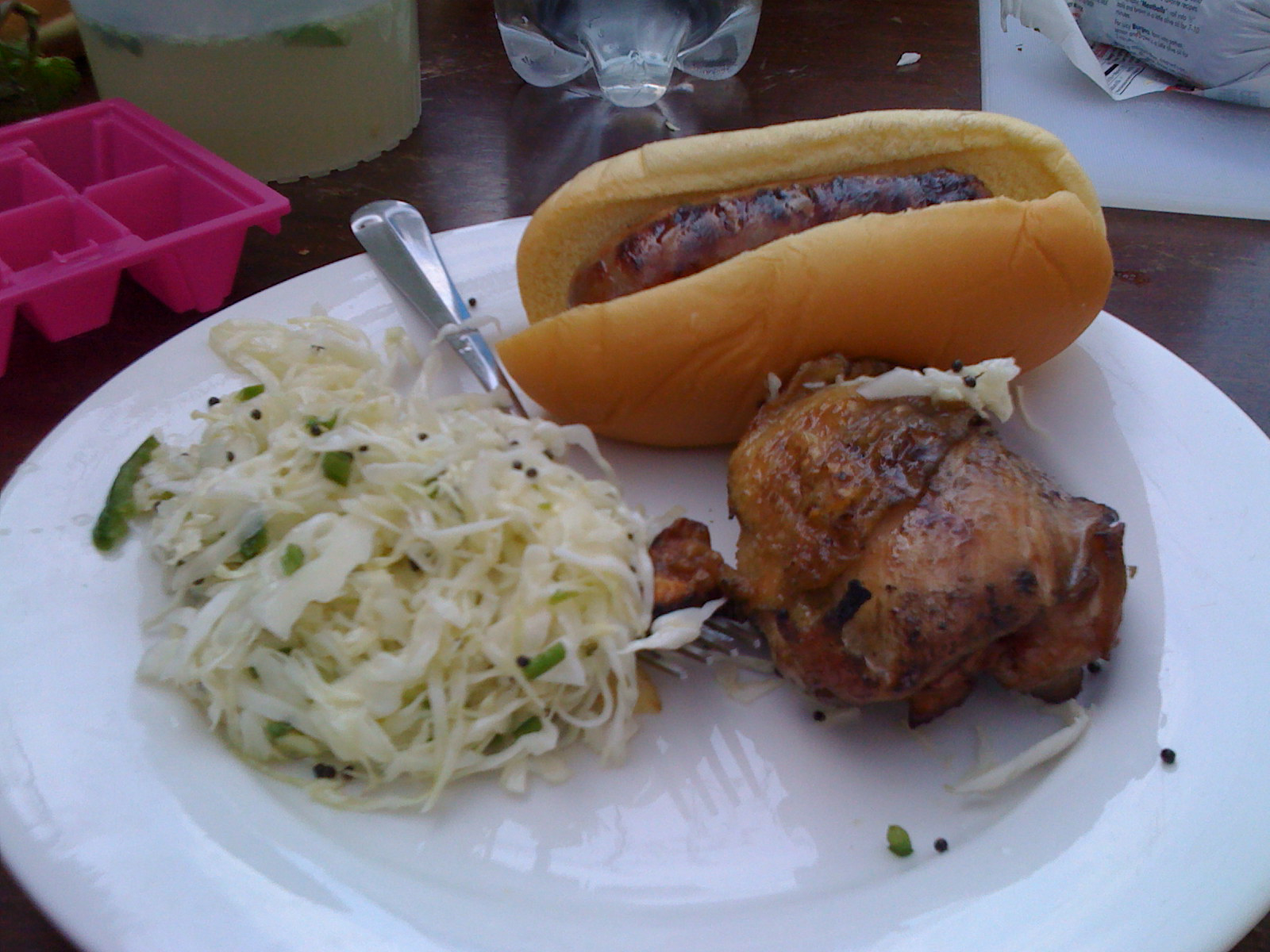 I loved my backyard space on Irving Avenue. I had many parties and cookouts out there. And of course I found Sally there. Always wanted Jimmy and The Wolfpack to play there! I regret that that never happened.
I will try to write some of the better stories that happened there. This is just some food pictures I have dated copies of. I'll try to get the Indian cabbage slaw recipe.
NYC Brooklyn Bushwick 181 Irving barbecue
Previous: June 13, 2009: Sally enjoyed our yard in Bushwick.