Hi-Balls played Brownie's with MacArthur.
. Day .
It seems impossible to me now that The Hi-Balls could have got a 12 a.m. show at Brownie's, with our friends MacArthur no less. It's in my day planner though.
Is this the show where we went in the dressing room and there was a tall woman who played baritone sax that just reeked?
And is this the one where we parked in front of a hydrant on the trip home so Alan could get us belgian fries, which where kind of a thing at the time?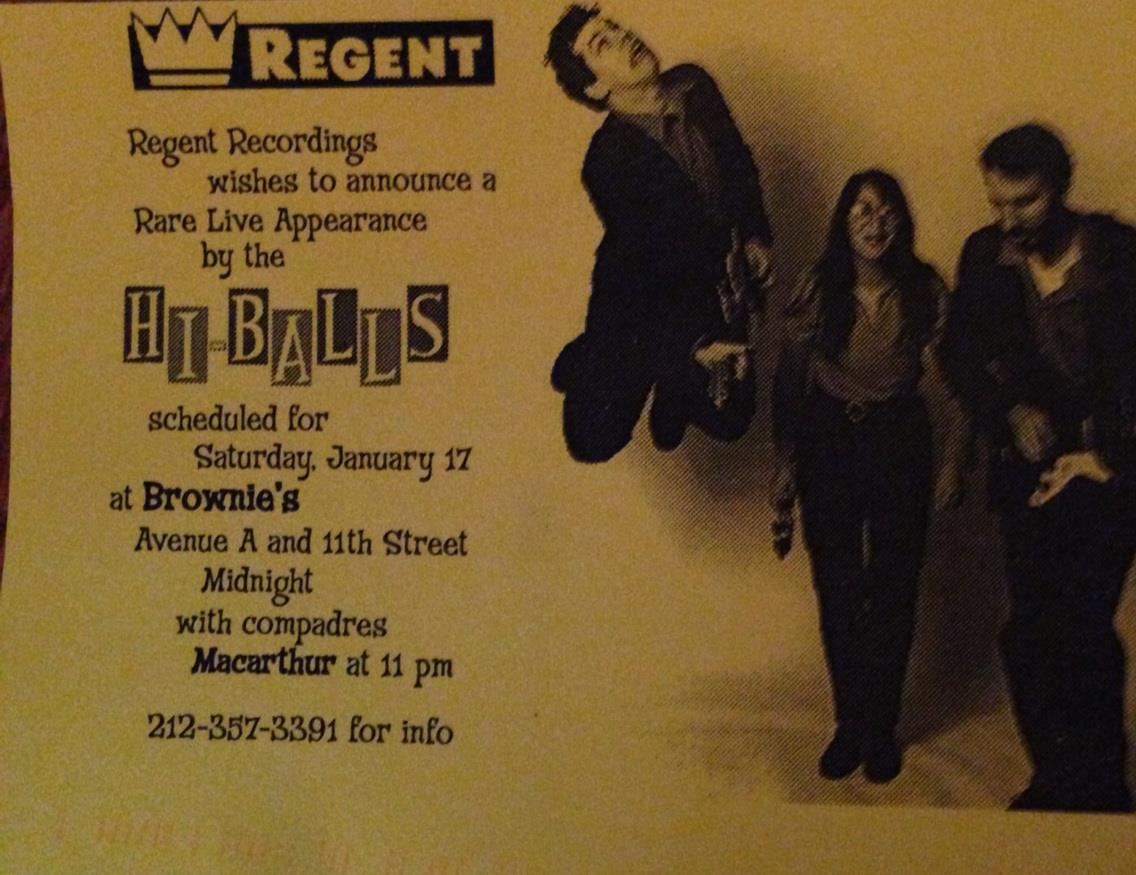 rock shows NYC Brownie's Hi-Balls MacArthur Art Winer
Previous: January 16, 1998: rehearsed at Prince Studio, probably with Hi-Balls.
Next: February 6, 1998: Visited Klasky-Csupo Animation in Los Angeles.