Headless Hookers played at Zablozki's.
. Day .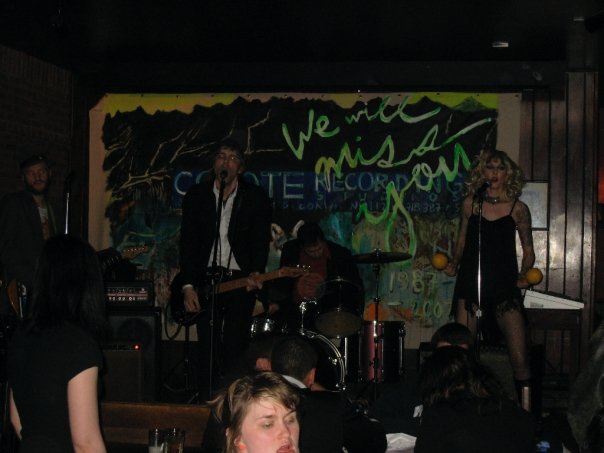 Pretty fun place on North 6th Street in Williamsburg if I recall correctly. Across from Academy Records. I forget who we played with but I remember them being good.
NYC Brooklyn Williamsburg rock Headless Hookers Josh and Jessica
Previous: October 17, 2009: Jimmy and The Wolfpack played Hank's Saloon.
Next: October 30, 2009: I saw Future Of The Left at Music Hall of Williamsburg.