All-Night Movers played the Mermaid Hallowe'en Masked Ball as ELO.
. Day .
The way the Masked Balls went, you had to dress up and play the songs of another band. Being a 2-piece, Slade and I decided we would be ELO. Slade got us matching Jeff Lynne wigs and shades. Also western shirts, for no particular reason, but I sure liked mine.
We did best on "Don't Bring Me Down". (We kept it in the set in fact. We did worst on "Mr. Blue Sky". I could crank through it with the help of a cheat sheet, but the Jeff Lynne shades were so dark I couldn't read the cheat sheet.
$5 before 9pm
$8 after 9pm
doors at 830
900 throbbing gristle
930 ELO (All-Night Movers)
1000 devo (Hagus)
1030 neu (Chef Menteur-related)
1100 prince
1130 rush
1200 jimi hendrix
1230 cramps
100 danzig
130 spinal tap
I don't know who most of the acts were. I met Ray Surinck from Hagus at this show and we've been friends ever since.
(21 photos)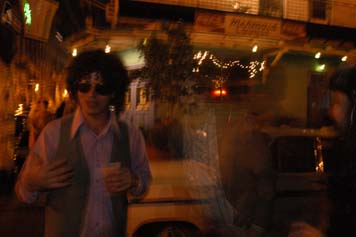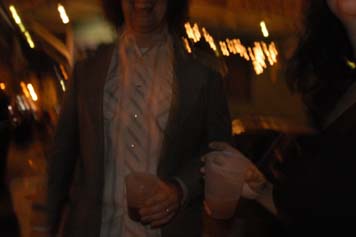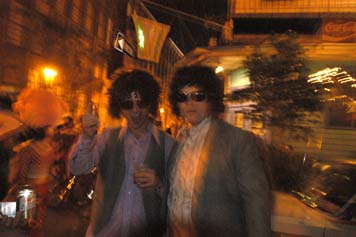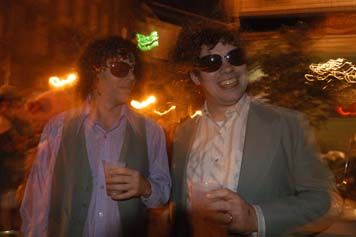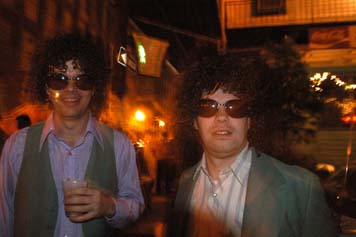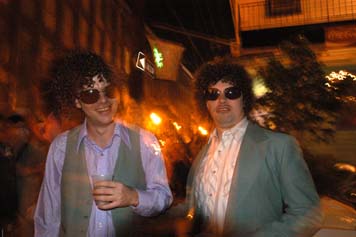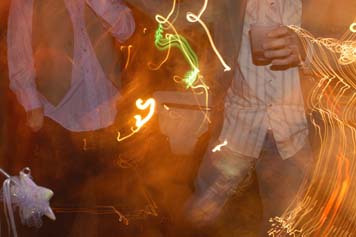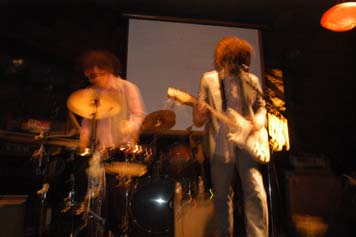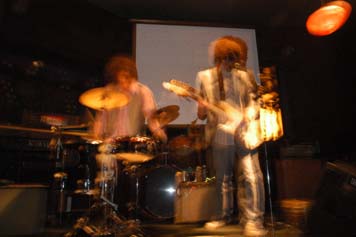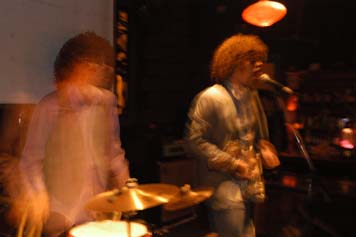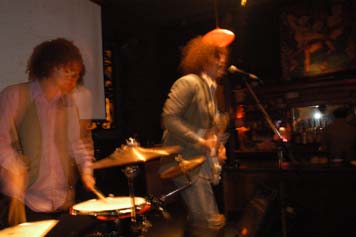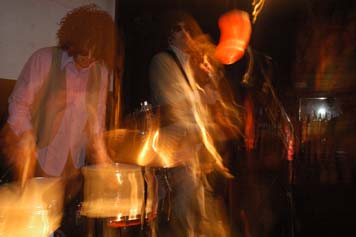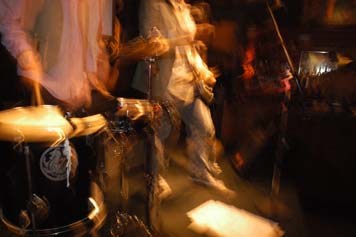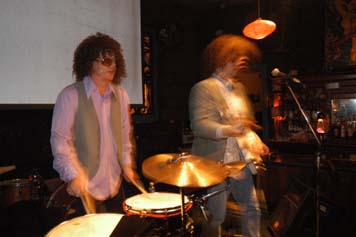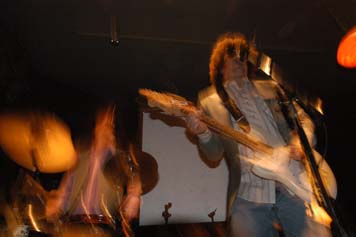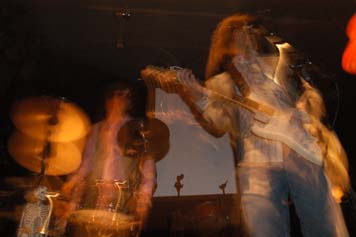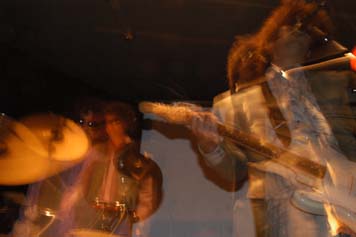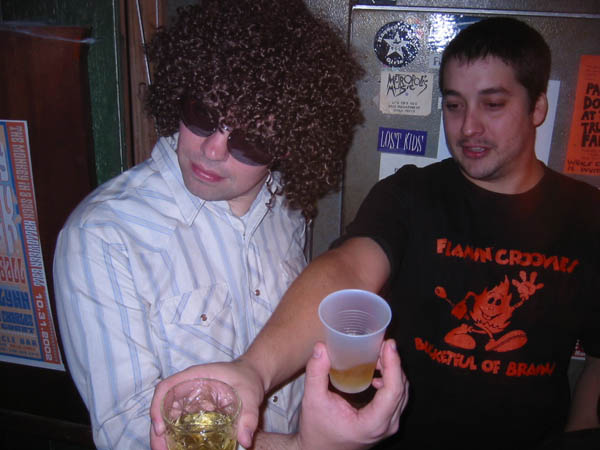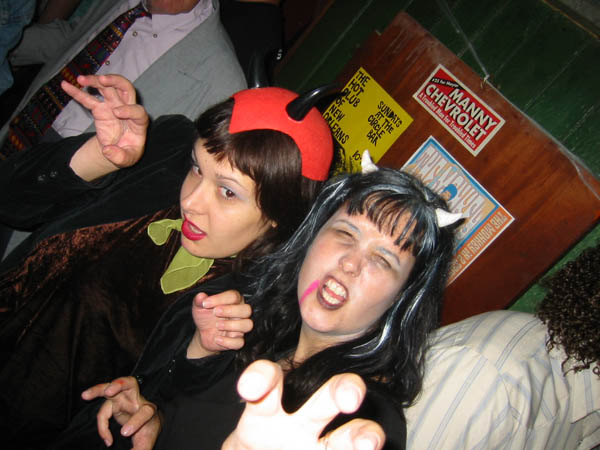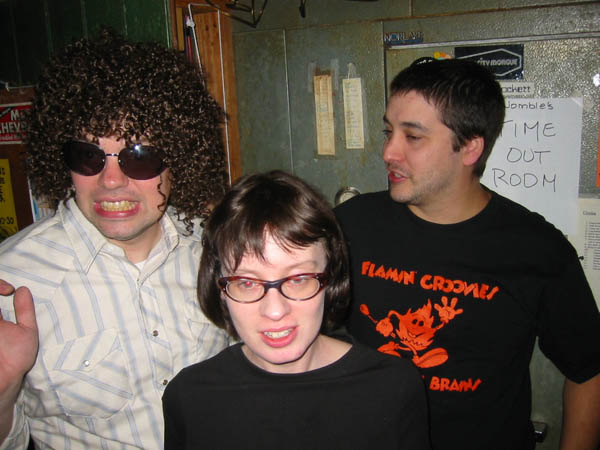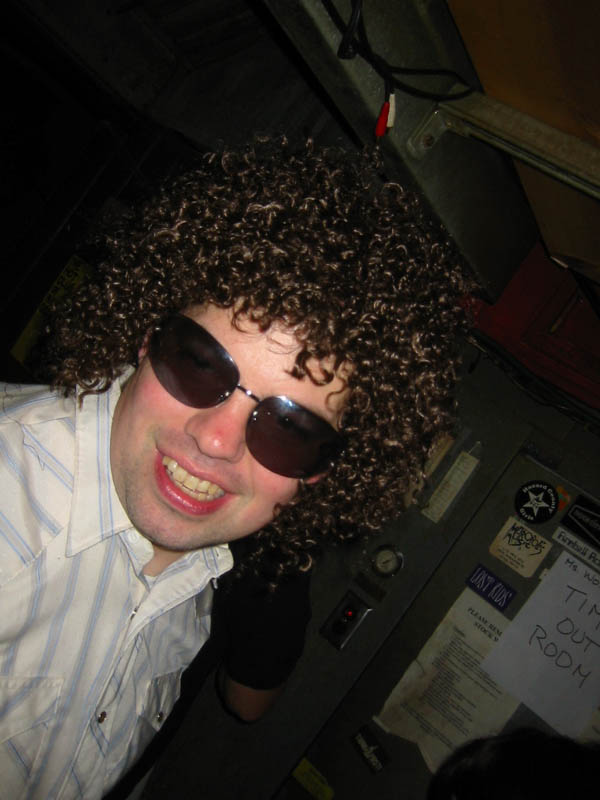 rock All-Night Movers Slade Nash Mermaid Lounge Masked Ball ELO Ray Surinck Chef Menteur Anthony Del Rosario
Previous: October 9, 2002: All-Night Movers played at Jonathan Ferrara Gallery on Carondelet Street.
Next: November 1, 2002: I got interviewed by Bunny Matthews for Offbeat.